Special thank you to the following PACCC sponsors for their quality CEU programs. To quickly identify programs provided by these sponsors, use the convenient Search Category dropdown, below.
The following programs are approved by PACCC for continuing education credits if you are currently certified. The following reflects the number of CEUs available for each of the sessions. These programs are offered by third party education providers. For information, price, and how to register, please follow the links as indicated.
Don't see a program you feel should be approved? Visit the Program Application page and submit it for approval.
The results are being filtered by the character: R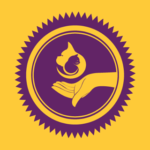 Rebound, Rebuild, Recover Virtual Conference
Presenter: The Dog Gurus
Biography
Create a stronger pet care business as you bounce back from this unexpected obstacle.  Learn how to make operational shifts and make your business more profitable than ever. This conference is comprised of five educational tracks with service experts providing sessions for business owners of lodging facilities, dog daycare, pet sitting/dog walking, dog training, grooming and pet retail. Emailing session details to Alana & Kari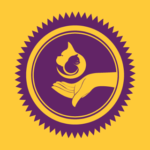 Recent Trends in the Pet Care Industry
Presenter: IBPSA and PACCC
Biography
PACCC is absolutely thrilled to announce that our September Webinar with be none other than Carmen Rustenbeck, Founder and CEO of the International Boarding and Pet Services Association (IBPSA). Carmen is excited to talk to our attendees about recent trends happening in the pet care industry, what to expect in the first quarter of 2021, how to get the most out of an IBPSA membership and the upcoming IBPSA Conference sessions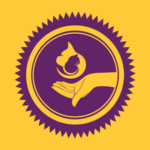 Reduction of stress levels and mitigation of nuisance behaviors without the use of fear, pain, or intimidation
Presenter: IBPSA
Website
:
https://www.ibpsa.com/
Biography
Ways to lower FAS in dogs and other boarding and daycare animals, mitigate problem behaviors such as excessive barking, urination and defecation, chewing, hyperactivity. Use force free methods to successfully obtain results and create a happier and healthier environment.
Reiki Levels 1 and 2 Certifications for Pets and Pet Care Professionals
Presenter: Stacy Jessen
Work Email
:
[email protected]
INTERNET
Biography
Reiki is a Japanese technique of energy healing that promotes relaxation, stress reduction and healing for humans and pets alike. This is a two part course enabling the practitioner to offer this healing energy at a distance since we cannot ask for an animal's permission to place our hands on them. Massage therapists and nurses are able to take these same accredited courses for CEU's already. This course combines useful information about energy healing, the chakra system of animals and humans, the use of crystals and flower essences for healing, as well as the traditional teaching of Usui Reiki from an animal care professional point of view.
Format: In person or online presentations are available.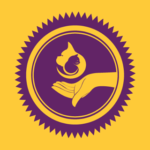 Resilience is Not a Word
Biography
The pet services industry has changed exponentially over the past 25 years as have the views of pet parents in our respective communities and both will continue to change for the next 25+ years. The Keynote Session will focus on some of what the pet care industry has endured over the past decade, acknowledge all that we have accomplished to become the respected resource for pet parents when they needed us the most, and take a quick peek into what's to come. Resilience is a significant component of every single thing that we do in our businesses each day yet we often fail to recognize and celebrate our ability to overcome obstacles before the next one lands directly in our path. It's time to change that!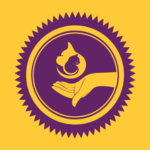 Rinse + Repurpose Content: Save Time and Sanity by Developing Social Media Content from Collateral You Already Have
IBPSA