APPROVED PACCC CEU PROGRAMS
Special thank you to the following PACCC sponsors for their quality CEU programs. To quickly identify programs provided by these sponsors, use the convenient Search Category dropdown, below.
The following programs are approved by PACCC for continuing education credits if you are currently certified. The following reflects the number of CEUs available for each of the sessions. These programs are offered by third party education providers. For information, price, and how to register, please follow the links as indicated.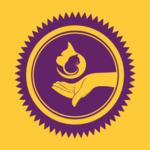 Bloodborne Pathogen Program
Presenter: IBPSA
Website
:
https://www.ibpsa.com/ceu/
Notes
This course is meant to prepare the pet care service provider in meeting the safety requirements required to control exposure of employees and pets to bloodborne pathogens. Course includes topics such as: Management policy statement, general responsibilities, covered job tasks, list of affected employees, exposure control plan, training requirements, medical records, labeling requirements, hepatitis B vaccination declination form, post-exposure evaluation and follow-up, bloodborne pathogen training acknowledgement.
Format: PDF self-study course, PPT presentation, online testing