CERTIFIED PROFESSIONAL SPOTLIGHT
Meet Carol Saunders, CPACM and Owner of Positive Pooches in Algona, WA!
PACCC: How did you find out about PACCC?
I'm part of a huge network of other Dog Daycare Owners and this was mentioned in their Facebook group. I immediately looked into it. I, along with 2 employees, decided to take the test. I offer a lot of options for continuing education as ways to earn raises and promotions, so I was happy to find something very specific to our industry.
PACCC: What was your motivation for becoming PACCC certified? 
I am also a certified dog trainer. Because the field is unregulated, I collect certifications related to the business. When I saw there was one for pet daycare and boarding, I jumped at it. I am also certified as Fear Free, and PCT-A through PPAB, as well as many others. I am a huge fan of continuing education, so I'm always looking for new things to add to my knowledge base.
PACCC: Has being certified made a change to your business?
Being certified has not directly affected the business (clients don't specifically seek businesses with certification) but I have all of my certification badges on my website. Clients do see that I walk the walk, as well as talk the talk. This forms a trust-based relationship before they even contact me.
Why do you feel that certification is important in the pet care/pet services industry?
Due to there being no training requirements to own/operate a dog/pet business, I strongly believe in having some proof of training/knowledge. I will continue to collect certificates to prove that I have the basis of knowledge to operate a dog daycare and training business.
How did you tell your friends, family, customers, etc. that you obtained your PACCC certification?
I posted on social media after the certificate was earned. I also keep the badge on my website on the home page as well as the About Us section.                                                                                                                                                             
ANNOUNCEMENTS
Congratulations to Angie Pickren, winner of the 2023 Founders Award!
Former PACCC Board member, Angie Pickren, was chosen among several nominated individuals for the 2023 Founders Award! Here is part of the submission for her nomination: "Angie was a founding board member of PACCC! She helped create ethics, standards, testing, education and third party certification for the organization. Angie is heavily involved in our community with a variety of charities and organizations. She loves talking about bite prevention at local schools and working with various rescues in our area. She is a hands-on owner who is committed to our company, team, pet parents, and the pups in our care. She is just freaking awesome!!"
Congratulations Angie!                                                                                                                                                                                                                                                         
EXAM UPDATES
Exam Dates
The exam dates for 2024 have also been announced! They are as follows:
March 2-16 (registration deadline is February 9)

June 8-22 (registration deadline is May 10)

November 9-23 (registration deadline is October 13)
Check out paccert.org/exam-info for detailed exam information. 
ff
Practice Exams
If you are planning on testing this year, the practice exams are a fantastic way to prepare. Each exam gives you the opportunity to:
Review the type of content included on the actual exam

Learn more about question format, style, and level of difficulty

Assess any areas of weakness
For more information on practice exams visit paccert.org/practice-exams.
EVENTS
Pet Boarding and Daycare Expo 
This month, we attended the pet boarding and daycare expo east conference in Hershey, PA. We were able to see a number of familiar faces and met some new ones! Thanks to those who stopped by our booth.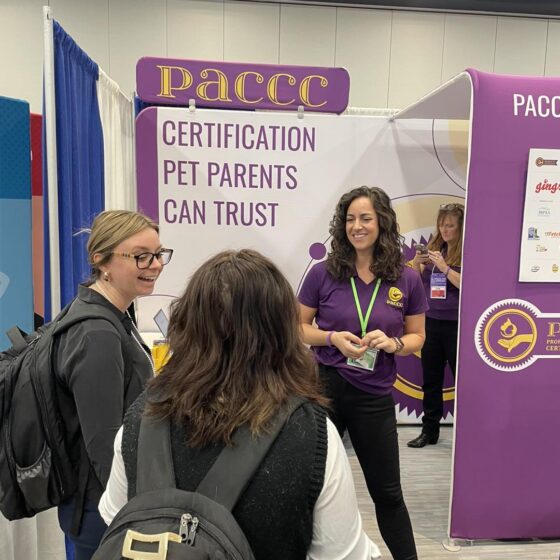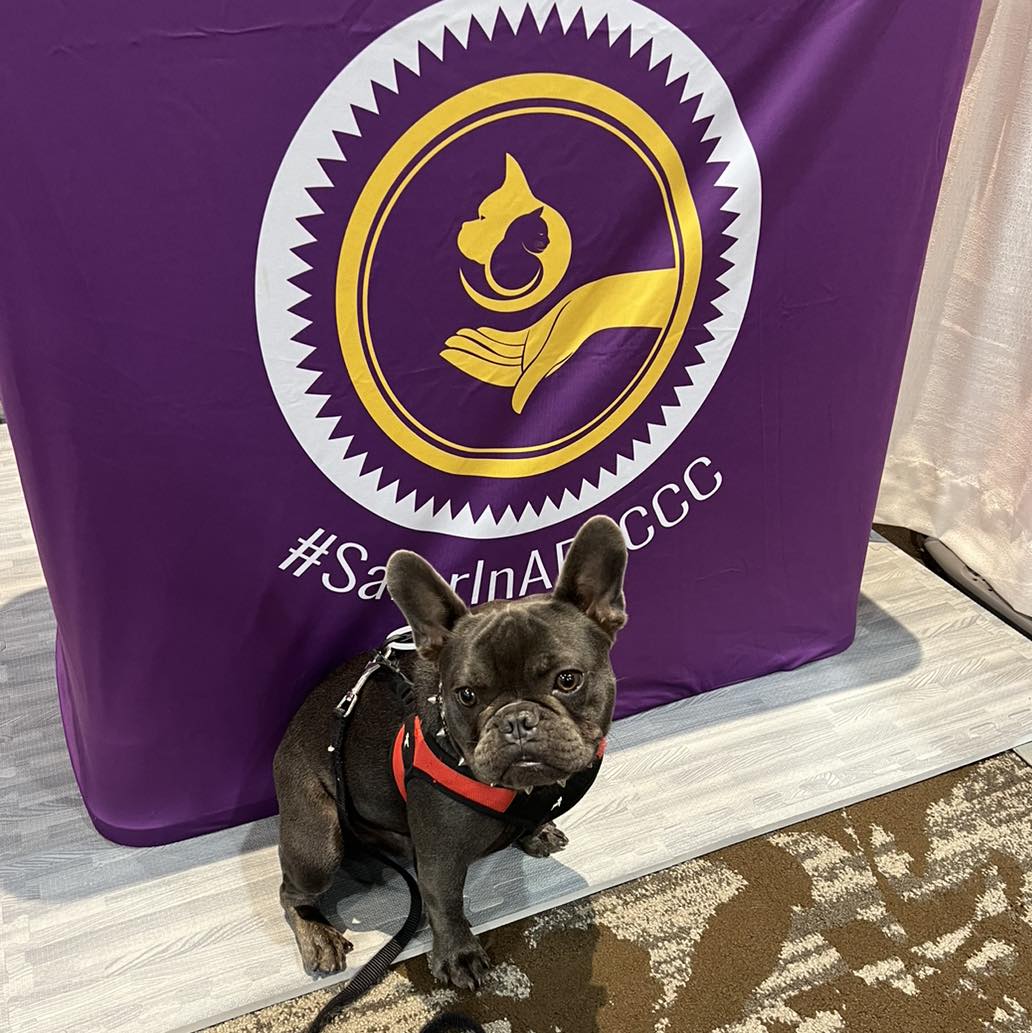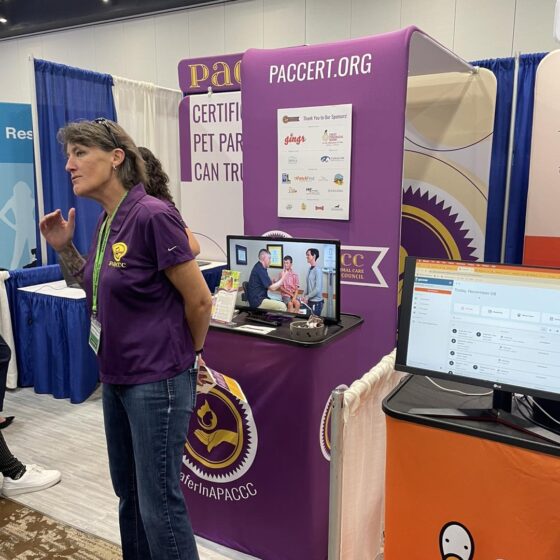 IBPSA
At the beginning of October we attended the IBPSA FLOW Conference and also held our annual in-person Board of Directors meeting. Thank you to Carmen and the IBPSA team for being such wonderful supporters of PACCC. We were invited to once again hold Best Practices sessions, which were packed! We love seeing so many familiar faces at this event. See you next year!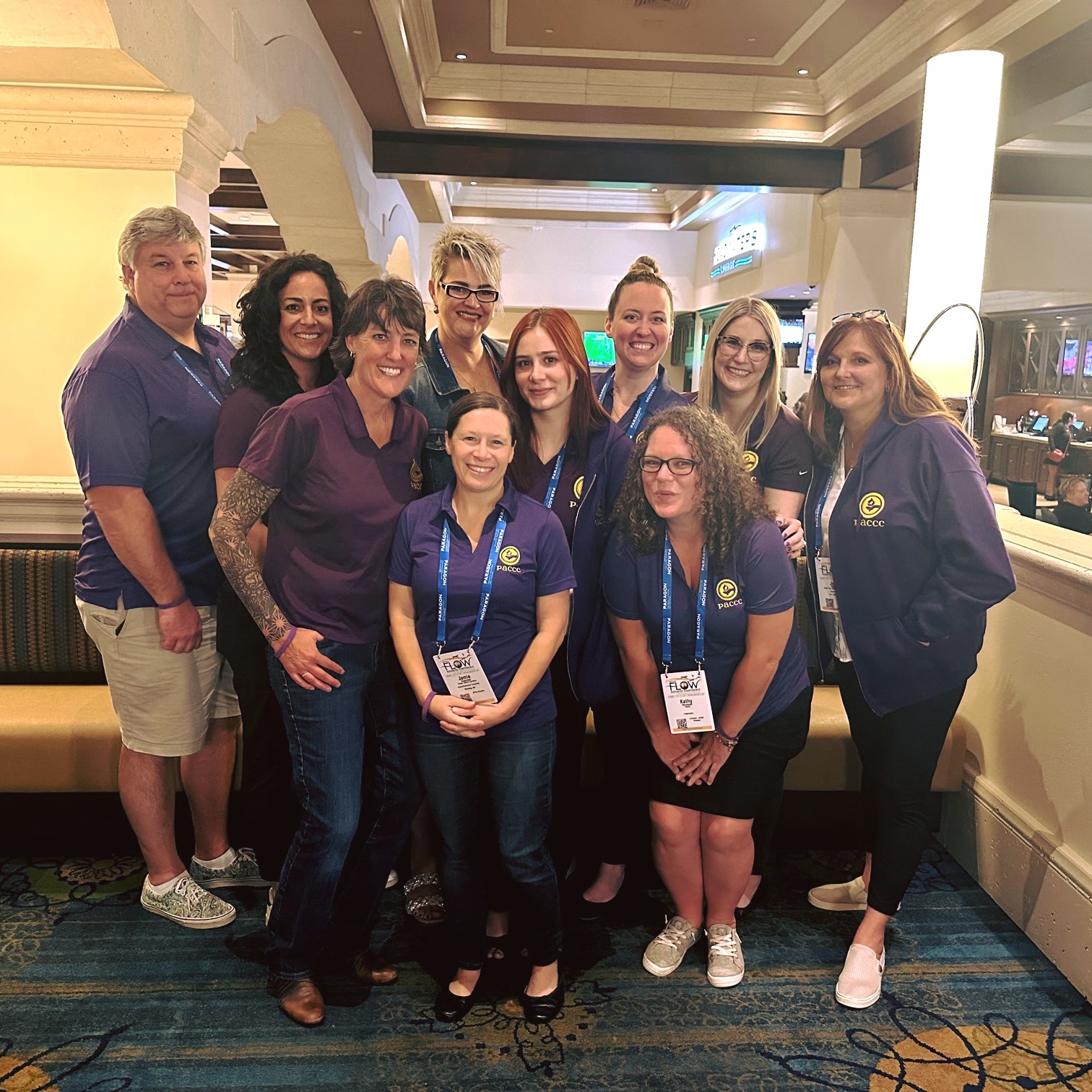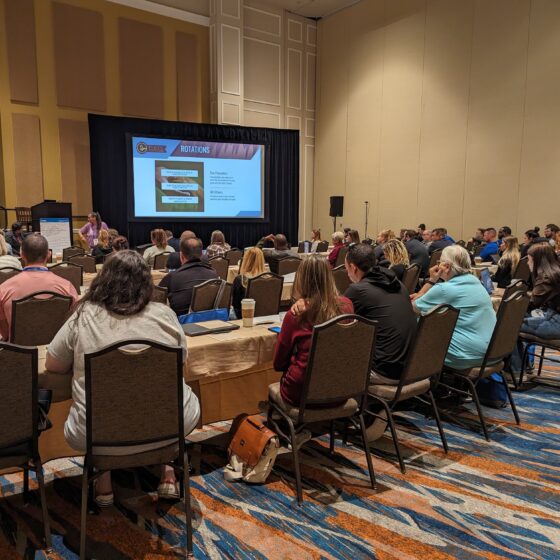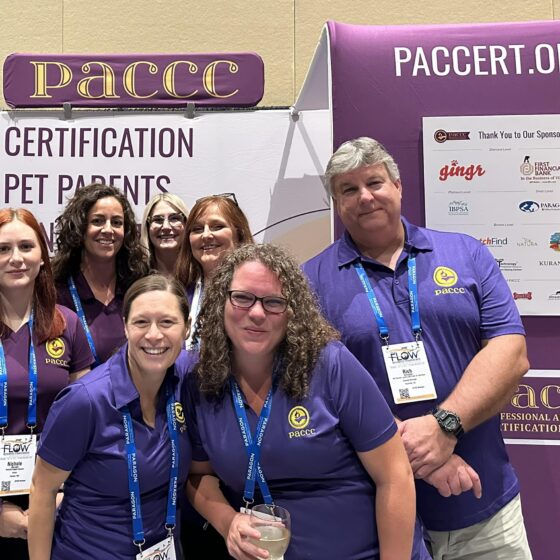 VMX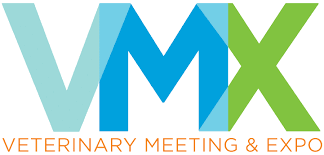 The Veterinary Meeting & Expo (VMX) will take place in Orlando from January 13th to 17th. Tell your veterinarian to look for us on the trade show floor in the not-for-profit section. This is the first time we will be attending this conference and are excited!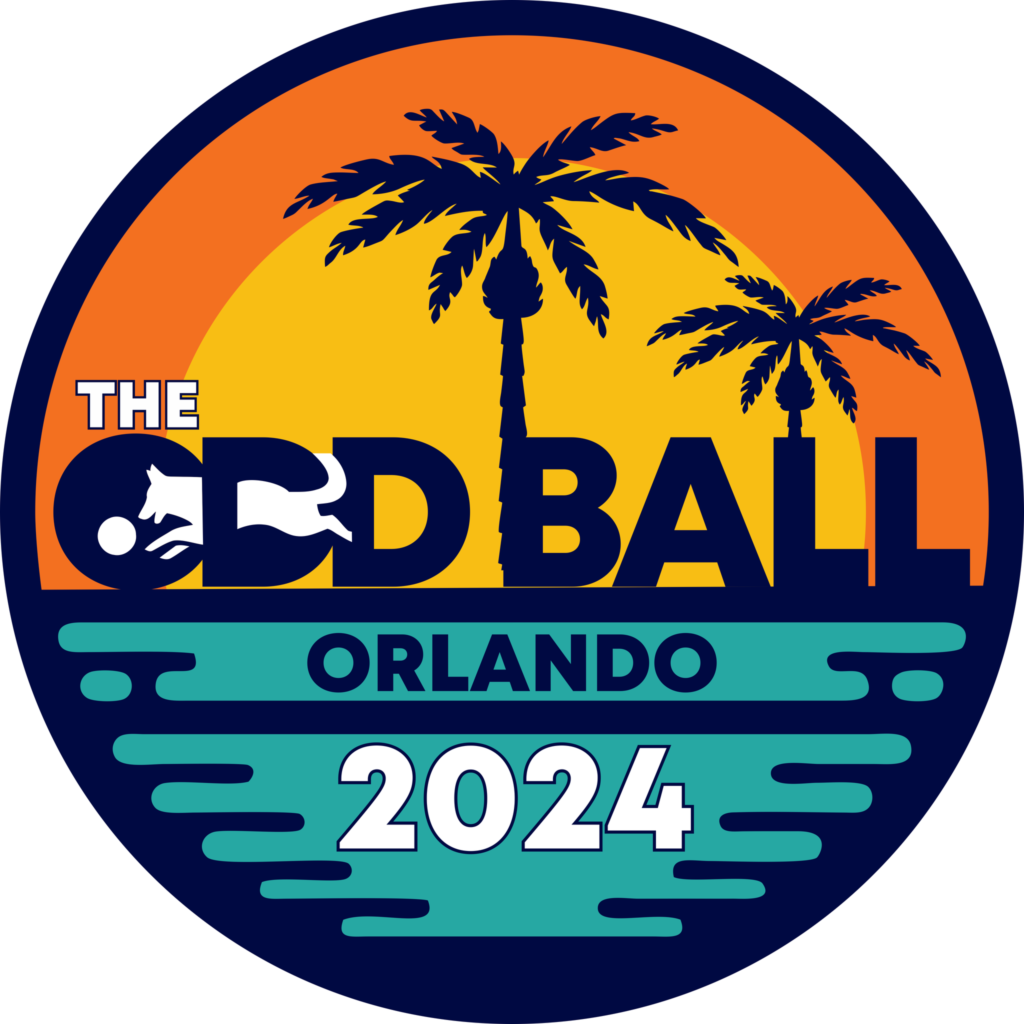 ODD Ball
Join us January 30th and 31st on the trade show floor at the Owner of Dog Daycares ODD Ball event! We have been attending this event for a few years now and love speaking with so many incredible Owners and Managers. Some sessions this year will also count as CEUs. We hope to see you there!
WEBINARS
Ecosystem of a Pet Resort Webinar 
On Tuesday November 28th at 2pm EST, we will host a webinar titled, "Ecosystem of a Pet Resort". It will be led by Alyson Fisher from Gingr. During this session, you will be able to discover strategies for expanding your business without requiring more space. We will explore the benefits of add-on and complimentary services, harness the 80/20 rule, and optimize your service offerings.
Register at bit.ly/PACCCGingrWebinar
Grief Webinar Recording
In case you missed our webinar on Pet Loss and Grief, you can now check it out here. Thank you to Erica from Wolfie's Wish for sharing her wonderful story and content with us! Many pet parents have dealt with the death of a pet and it can be extremely difficult for months or even years. Erica provides an incredible product and message to help those who are dealing with this grief. You can also look forward to another webinar led by Erica in 2024. Stay tuned!
Health Technology Webinar Recording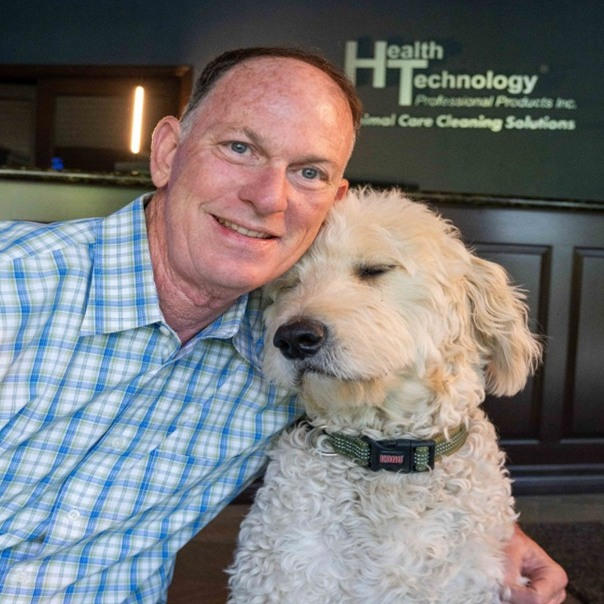 We had an extremely informative webinar in October about sanitation in the pet care industry. It covered:
The basic products and types of cleaning protocols recommended for use around animals

The difference between cleaning, sanitizing and disinfecting

Best practices to efficiently maintain a clean, safe, and odor-free pet care business

Health Department Standards for animal care and OSHA compliance
Thank you to Chris Quinlan, cofounder and CEO of Health Technology Professional Products Inc., for presenting! In case you missed it, you can now check out the recording here! 
CURRENT CERTIFIED PROFESSIONALS
If you are currently certified with PACCC, ensure you have joined our private Facebook group and that your information is up-to-date in our Certified Directory. To modify your personal information, click here. 
Recertification Reminder
Several Certificates expire this December and November 30 is the deadline to submit your recertification application. Visit paccert.org/recertification to get started on the recertification process! 
Reimbursement for Marketing Materials 
PACCC is currently offering a reimbursement program (up to $250 USD) to certified professionals who are interested in printing our marketing materials, such as the PACCC banner, for use at trade shows or at their place of business. These resources can be found on the private Facebook group or on the PACCC Portal. 
CEU UPDATES
Log CEUs on the go with the PACCC App!
The PACCC Portal makes it easier for certified professionals to track their CEUs. The platform saves the information you input so you don't need to try and remember past CEU programs when you go to recertify. You can access the PACCC Portal on the Mobile app, which is a great way to add your CEUs on the go! Learn more at paccert.org/paccc-mobile-app.
MEDIA MENTIONS
NASCAR
In September, our friends at K9Grass (by ForeverLawn) were the main sponsor for the Food City 300 event during the first round of NASCAR playoffs. And guess what? They were able to have our logo added to the (rear of the) car! Thank you ForeverLawn for helping us expose the PACCC brand to such a large audience!

NBC News
In August, PACCC was mentioned in an article by NBC Washington that referenced items to look out for when searching for a dog daycare. The information they included was pulled from our checklist for pet parents when searching for a pet care professional. Thanks NBC News for spreading the word about safe pet care practices!
A Closer Bond
A Closer Bond Training and Learning Center, with two locations in Palatine, Illinois, is the new host of the village's Sweet Pea Pet Parade, an event for pets and their owners. This was mentioned in an article earlier this year by Journal & Topics where the event was described as including competitions in several categories. We hope it was a fun time! 
Playful Pups
An article in late August by LancasterOnline mentioned PACCC CPACO, Laurie Yost, and the amazing work she has been doing at her business, Playful Pups Retreat, in Elizabethtown, PA. Congratulations Laurie!  
Snouts and Stouts
Last month, an article by Arlington Magazine mentioned Snouts and Stouts, a new indoor dog park that is opening in Arlington, VA. The company employs individuals who are PACCC Certified. Congratulations on the launch, we wish you success! 
Sponsor Spotlight
Puppy Playground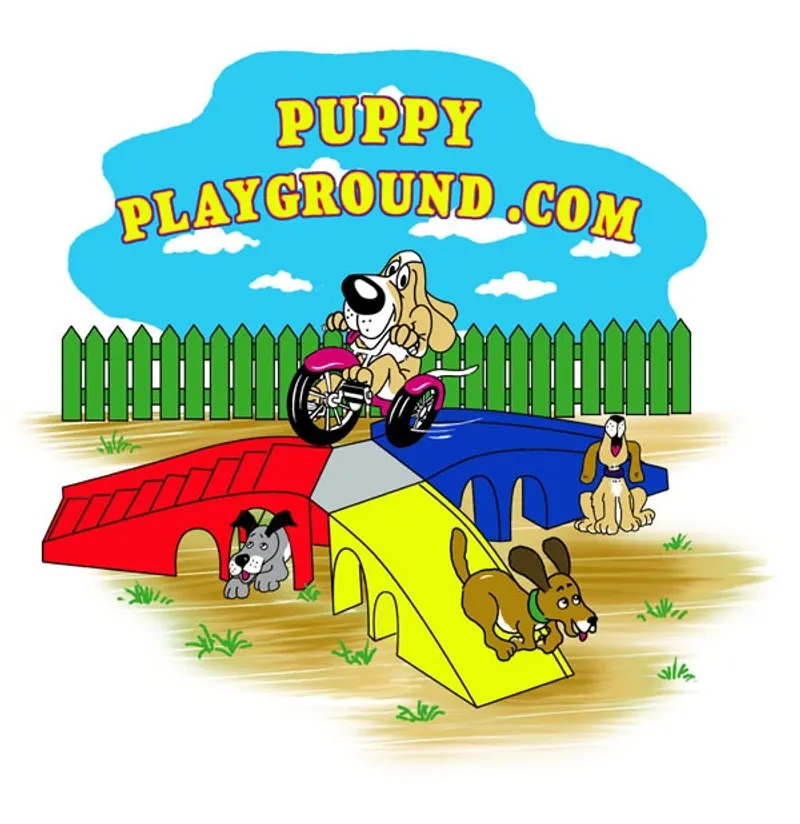 We love to form partnerships with organizations that align with our values. Puppy Playground has been a PACCC supporter for many years and we LOVE the products they make. In case you haven't heard of them, here is some of their story from their website: 
"In 2000 we began designing our Puppy Playground System. We employed the knowledge that we had gained from the more than 50,000 dogs that had participated on our Puppy Playground since its inception. 
We took the parts that we knew worked and eliminated those parts that we knew did not work or from the design and made it from a material that you cannot get over the counter.  
Today Our PlayGround System is in use in more than 12,000 Pet Care Facilities, all across the world, and is being used in countless Dog Parks, Apartment complexes, campgrounds as well as in thousands of homes all across the country. "
Thank you Puppy Playground for your continued support!