APPROVED PACCC CEU PROGRAMS
Special thank you to the following PACCC sponsors for their quality CEU programs. To quickly identify programs provided by these sponsors, use the convenient Search Category dropdown, below.
The following programs are approved by PACCC for continuing education credits if you are currently certified. The following reflects the number of CEUs available for each of the sessions. These programs are offered by third party education providers. For information, price, and how to register, please follow the links as indicated.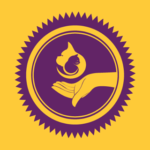 Best Cleaning Practices & why they work
Biography
The goal of this class is to share ideas with owners & managers on how to get the cleaning results you're looking. This talk will be about best practices in Odor Control, Disinfection, and Spot Cleaning. How to do it for the least amount of time and money while creating a healthy environment for the animals in your care.