APPROVED PACCC CEU PROGRAMS
Special thank you to the following PACCC sponsors for their quality CEU programs. To quickly identify programs provided by these sponsors, use the convenient Search Category dropdown, below.
The following programs are approved by PACCC for continuing education credits if you are currently certified. The following reflects the number of CEUs available for each of the sessions. These programs are offered by third party education providers. For information, price, and how to register, please follow the links as indicated.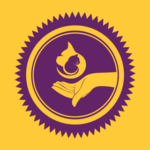 Canine Certification
Presenter: IBPSA
Website
:
https://www.ibpsa.com/ceu/
Biography
This program is a 2 level program Canine Provider and Canine Specialist. Course is designed to introduce the student to the basic care of canines. Major areas covered in Provider Level are: Basic Anatomy/ Physiology, Basic Behavior: Body language, Visual Assessment of Animal: ex. Body fluids, is animal sick or healthy, behaviors of a sick animal, parasites, Environment: Why it is important, Nutrition: Food prep, eating or not eating, Safety and handling techniques, Emergency Care: Basic reporting procedures. Major areas covered in Specialist Level are: Intake Policies/Records, Commonly Seen Medical Problems, Medical Emergencies, First Aid, Medications, Geriatric & Special Needs, Stress, Behavior – Group Play, Nutrition, Employee Safety, Client Relations, Going Green.
Format: Online