APPROVED PACCC CEU PROGRAMS
Special thank you to the following PACCC sponsors for their quality CEU programs. To quickly identify programs provided by these sponsors, use the convenient Search Category dropdown, below.
The following programs are approved by PACCC for continuing education credits if you are currently certified. The following reflects the number of CEUs available for each of the sessions. These programs are offered by third party education providers. For information, price, and how to register, please follow the links as indicated.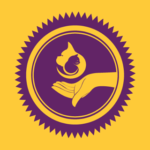 Flexible Cleaning Equipment Options for your Design
Biography
We will take a quick look into the different cleaning equipment options available to you and the space necessary for them. This will be an overview of the cleaning equipment options available and how they work with different construction designs from front of the house to animal housing areas. Design options ranging from remodel, add on or new construction. We will cover the types of material finishes each will work with or will not as well as the necessary space to store the equipment, accessories and chemicals used with the equipment.