APPROVED PACCC CEU PROGRAMS
Special thank you to the following PACCC sponsors for their quality CEU programs. To quickly identify programs provided by these sponsors, use the convenient Search Category dropdown, below.
The following programs are approved by PACCC for continuing education credits if you are currently certified. The following reflects the number of CEUs available for each of the sessions. These programs are offered by third party education providers. For information, price, and how to register, please follow the links as indicated.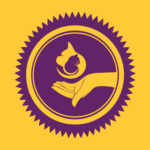 Can Benevolent Leadership End Your Staff Drama?
Presenter: The Dog Gurus
Website
:
https://www.thedoggurus.com/
Biography
Make the same benevolent leadership model used with the dogs work for your staff. You'll learn the multiple roles of an effective leader and the top tools you need in your manager's toolbox to effectively manage and lead your team without the drama.