Tasty little updates on what's happening with the Professional Animal Care Certification Council!
Good Luck Candidates!
Next round of independent certification exams start this week
Are you ready? Good luck to all of our CPACP and CPACM candidates during the upcoming exam period, October 14-28th. We can't wait to add you to the rolls of our Certified Directory which we'll be upgrading shortly to a searchable format.
---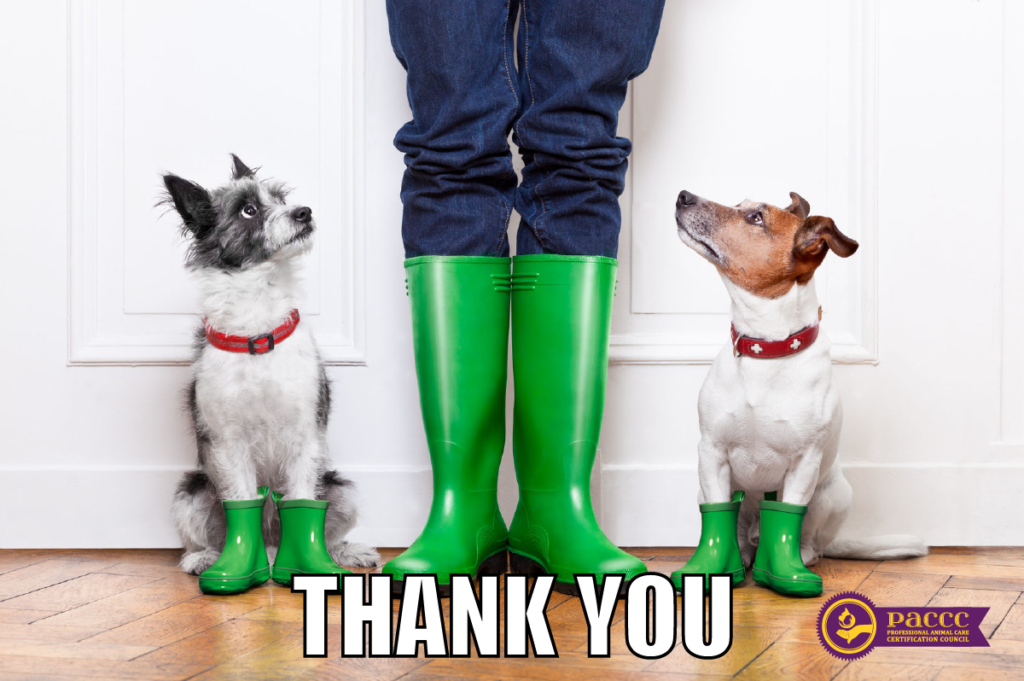 To All the Heroes
To all of the tireless shelter workers, volunteer workers and fosters, and pet boarding facilities who have stepped up to save dogs…and cats and pigs and horses and all manner of animals in the path of unprecedented natural disasters, thank you. It has been a herculean effort by many recently in the wake of historic hurricanes and wildfires. You are heroes!
---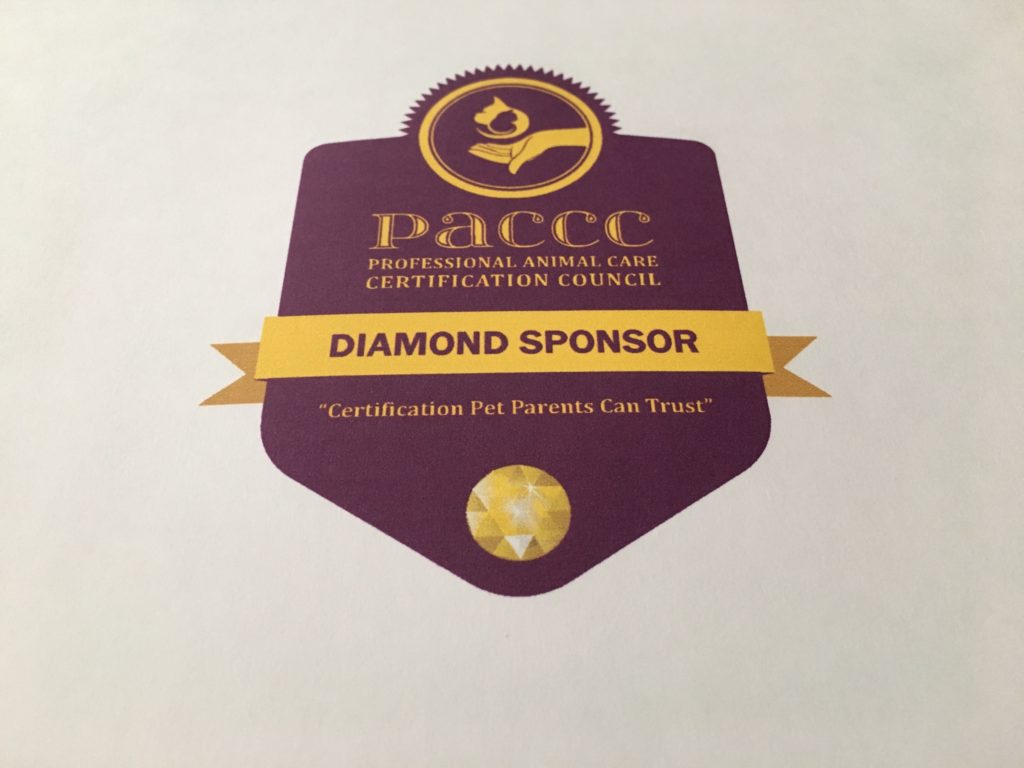 New Sponsor Badges!
We recently revamped our PACCC Sponsor badges and added a new level. If you're a current PACCC sponsor and have not received the new version yet, please be sure to let us know. Not a sponsor? Learn more about the benefits and how your sponsorship helps make pets #saferinapaccc. Contact us at info@paccert.org.
---

Congratulations, Gingr!
And thanks for the shout out…
Congratulations to PACCC sponsor, Gingr, maker of pet services software. Gingr was recently acquired by Togetherwork. Check out what they said in the press release announcing the acquisition:
"We are happy to be part of Togetherwork and align well with its focus on group management," said Aaron Nichols, Co-founder. "Gingr is a business that supports the pet owner community and is committed to improving the quality and reliability of service providers in this industry. Being part of Togetherwork enables us to step up our partnership with the Professional Animal Care Certification Council (PACCC)."
Wow! We couldn't do it without our amazing sponsors like Gingr. Thank you for the support and recognizing the importance of our pet safety mission.
Read the full press release here.
---
CEU Tracking and Application Forms
The first approved continuing education programs started last week and more are on the way!
The first PACCC-approved continuing education programs that CPACP and CPACMs can apply to their required CEU credits made their debut at the Fifth Annual IBPSA Pet Care Services Educational Conference last week and more are on their way. The downloadable PACCC CEU Tracking and Submission Form is now online as are online submission forms for both attendees and presenters to use to apply to have programs approved. The page will be updated with more approved programs in the coming weeks. For forms and current list of approved programs, visit paccert.org/ceu.
---
Certified Pros, Send Us Your Pics!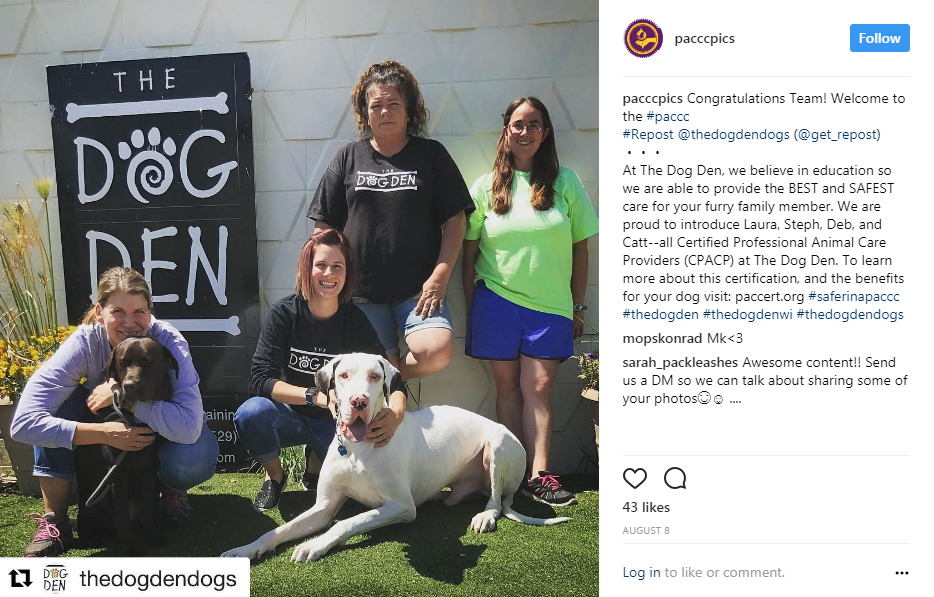 Want to be featured on the @PACCCPICS Instagram account? We love to tag and brag about our certified pros, so please reply with your IG handle, make sure you are following @PACCCPICS, and use the official PACCC hashtag #saferinaPACCC.
---
We Couldn't Do It Without You
PACCC is a non-profit on a safe pet mission and we couldn't do it without you. Whether you donate once or you become one of our monthly donors, thank you! We make every penny count for the pets.