Meet Elizabeth Staples, PACCC's latest CPACO!
Elizabeth's dream became reality in 2007 when she opened The Good Dog Spot, after working with animals for almost 10 years and being involved with the ABKA (American Boarding Kennel Association) Board of Directors. The Good Dog Spot provides pet parents with peace of mind that their dog or cat is safe and well cared for when they can't be with their family. With her husband, she manages two locations in Western Massachusetts, and has earned the community's trust by offering the best pet care services and business practices available, with integrity, passion and consistency. The Staples children can often be at either location; they enjoy participation in the Spots Tots puppy program and bathing the family pets in the Self Serve Dog Wash. The concept of The Good Dog Spot is to cater to the pet, give the pet parent peace of mind and to have fun while doing it!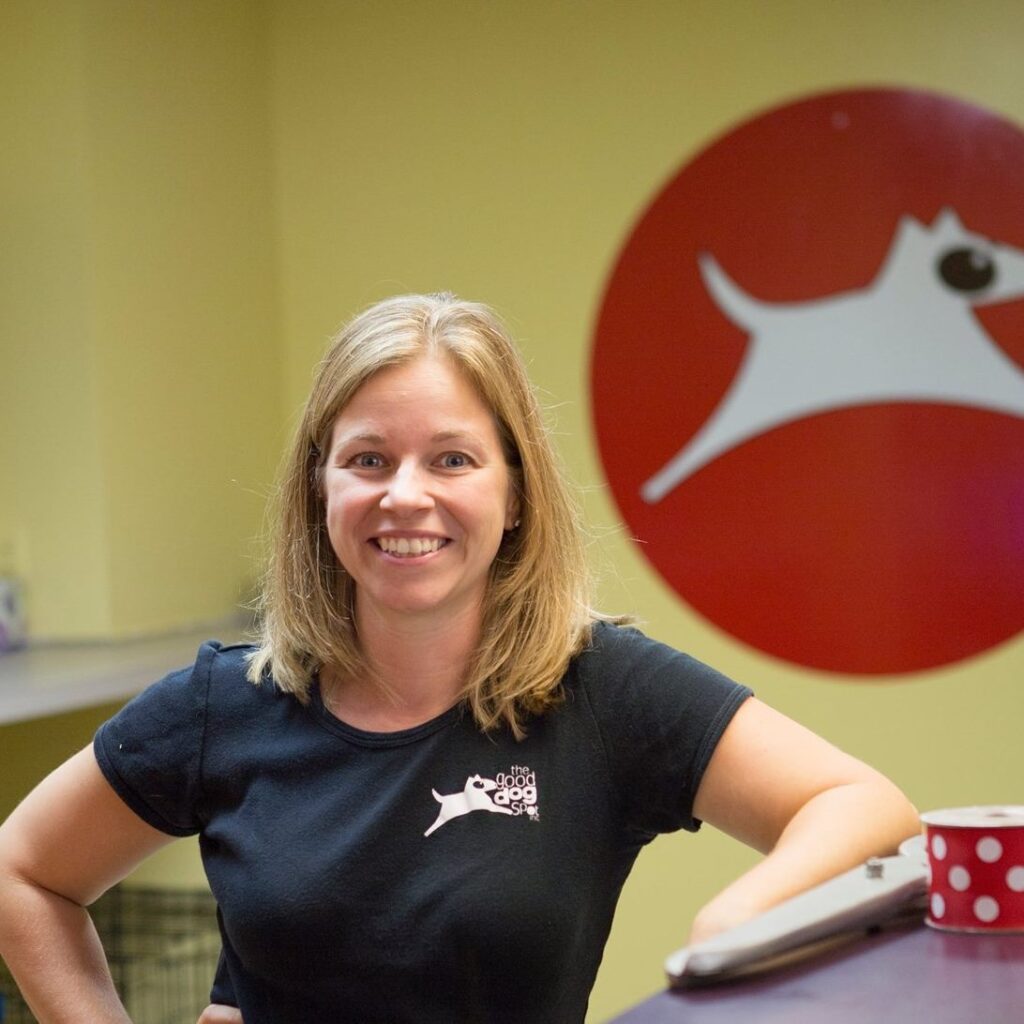 – What was your motivation for becoming a CPACO? The vision of The Good Dog Spot has always been to be the most trusted home away from home for pets. Becoming CPACO certified certainly supports our mission in a big way; It shows both our community and our team of petcare professionals just how committed we are to providing top quality pet care. I also like to lead by example and it is my sincere hope that many (if not all) of our team will also become certified at their appropriate levels.

– Has being certified made a change to your business? I'm excited to see! It's a little too soon to tell since it's been less than a month since we announced the news. We are in the process of having the certification highlighted on our website and working over a script for our team to use when talking with new clients. We plan to share that we are the first facility in our state that is led by a CPACO and then a little more info about PACCC. Our hope is to leave clients feeling that they've found peace of mind for when their pets can't be with them.

– Would you recommend certification to other pet care professionals? Without a doubt! In an industry where trust is paramount, a certification like this speaks volumes to the commitment made not only to the pets being cared for but to the people who love those pets like family.