February 2018 Exams Are Now March and April!
New exam cycle schedule for the new year
The Certified Professional Animal Care Provider (CPACP), Manager (CPACM), and Operator (CPACO) exams have been shifted to March 24 – April 7, 2018, but the deadline to register is February 28, 2018. That may seem so very far in the future right now but, keep in mind, there are a finite number of seats at each testing location on each day during the testing period, so don't wait too long to register if you have your heart set on a particular date! Visit paccert.org/exam-info for more information.
Speaking of CPACO…
It's finally here!
PACCC is thrilled to be able to offer the Operator (CPACO) level of PACCC certification beginning with our next exam cycle (see, above). CPACO certification requires additional industry experience, deeper and wider body of knowledge, and additional community service. Are you ready for CPACO? Learn more about the requirements at paccert.org/cpaco.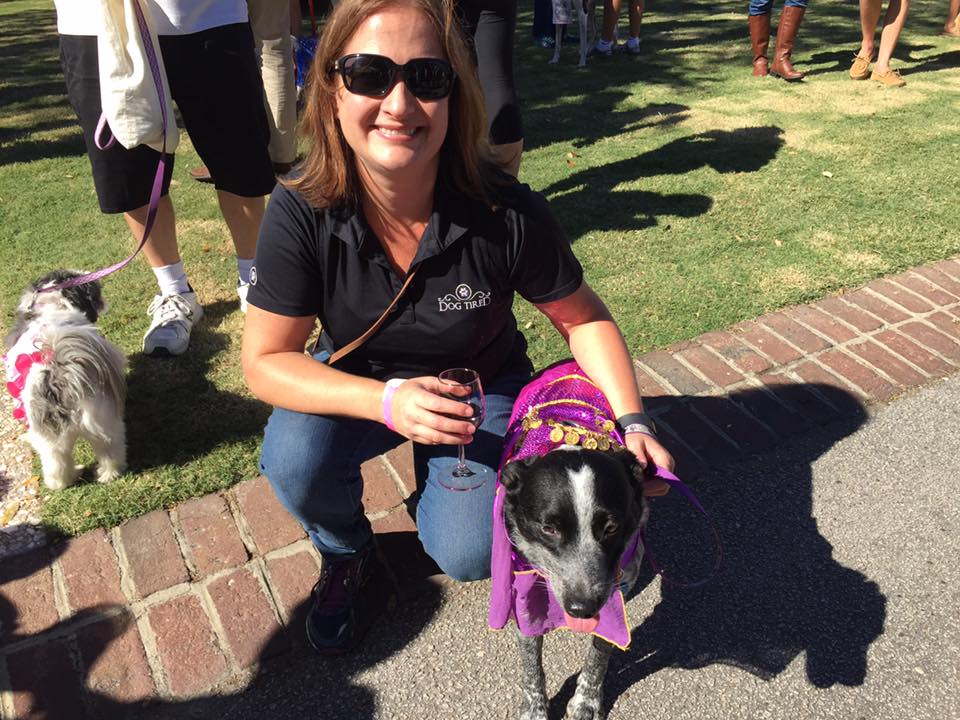 Part of the PACCC
Meet Gray B. Moore, CPACM
She's one of the very first Certified Professional Animal Care Managers in the world, she's president of Dog Tired Pet Services, she's a passionate advocate for education, and she's helping make pets #saferinapaccc. Meet Gray B. Moore, CPACM, now on the blog!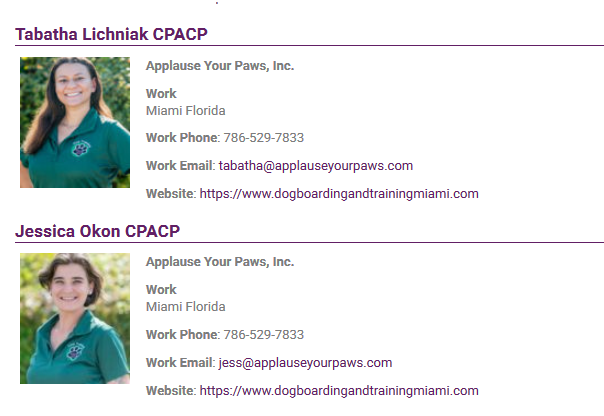 Have You Seen the New Certified Directory?
We're making it bigger and better!
We are working to make the directory of PACCC certified pet care pros more user friendly and easier for pet parents to find a certified pro in their area. If you're certified and haven't submitted your additional details yet for the directory, be sure to do so! Simply complete the form here. And be sure to check out the new look at paccert.org/certified.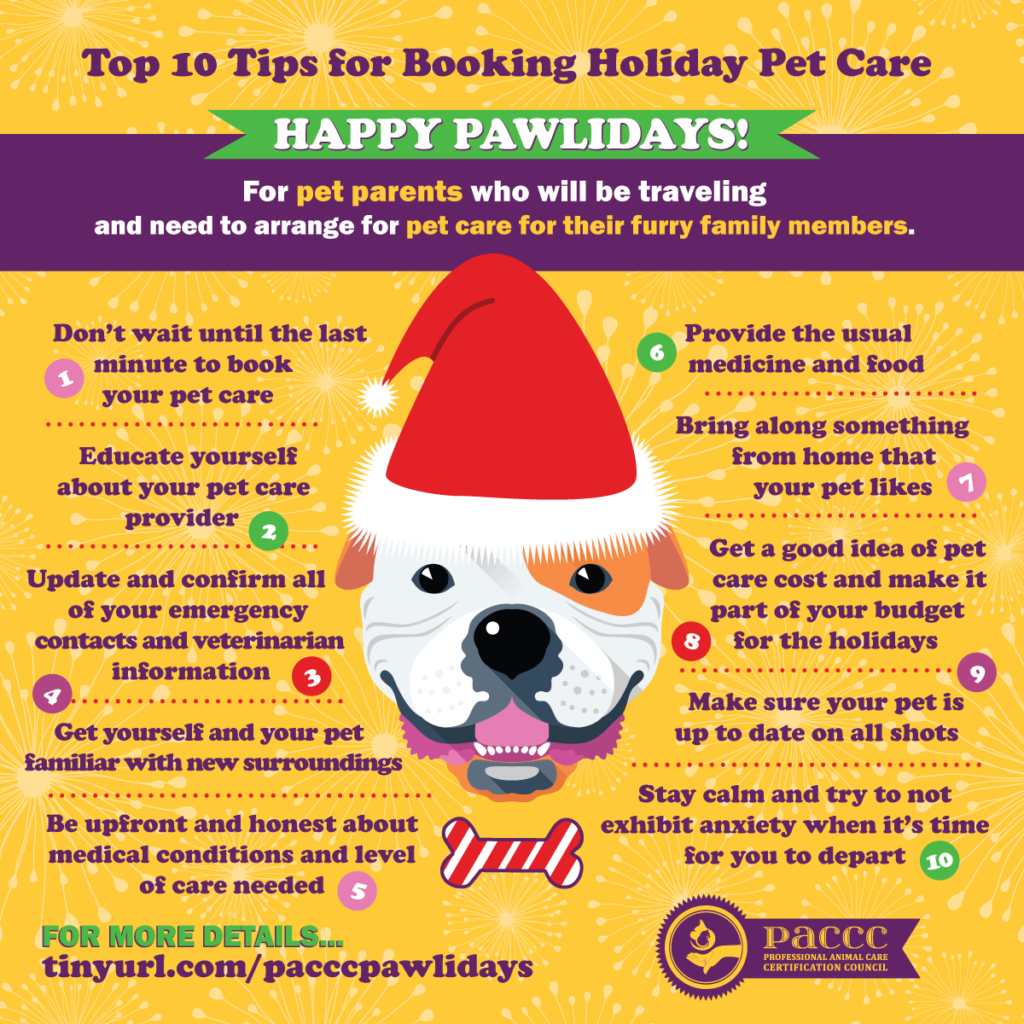 Interesting Infographic Ideas?
Call for topics!
We posted this infographic at the first of this month and it was a social media hit. Do you have an infographic idea for PACCC? What other "top tips" topics could we share that would help pet parents in caring for their pets? Drop us a line!
What a Year!
As we wrap up our final PACCC Snacks for the year, we want to thank all of you for being part of our PACCC. Thank you to our tireless volunteers, sponsors, and brilliant pet care pros who made the commitment to pet safety and became certified. We are so excited for 2018 and what it will bring for our #saferinapaccc mission! Stay tuned and have the happiest of holidays!
We Couldn't Do It Without You
PACCC is a non-profit on a safe pet mission and we couldn't do it without you. Whether you donate once or you become one of our monthly donors, thank you! We make every penny count for the pets.