Tasty little updates on what's happening with the Professional Animal Care Certification Council!
Who'll Be Next?
October exams have wrapped up, now we wait…
October exams for Certified Professional Animal Care Provider (CPACP) and Certified Professional Animal Care Manager (CPACM) concluded this past Saturday.Who will be joining the rolls of our Certified Directory? Stay tuned!
P.S. Certified pros, we are upgrading the directory function so we'll be contacting you shortly with details and requests for information to help make sure potential clients can find you!
February 2018 Exams
Registration opens shortly and there WILL be a new level!
Registration for the February 2018 will open very shortly. We're finishing up the final details on our final certification level – Certified Professional Care Operator (CPACO). In addition to Manager (CPACM) and Provider (CPACP), for the very first time, the CPACO level exam will be offered. Stay tuned! Watch your email and the PACCC Facebook page for details and deadlines.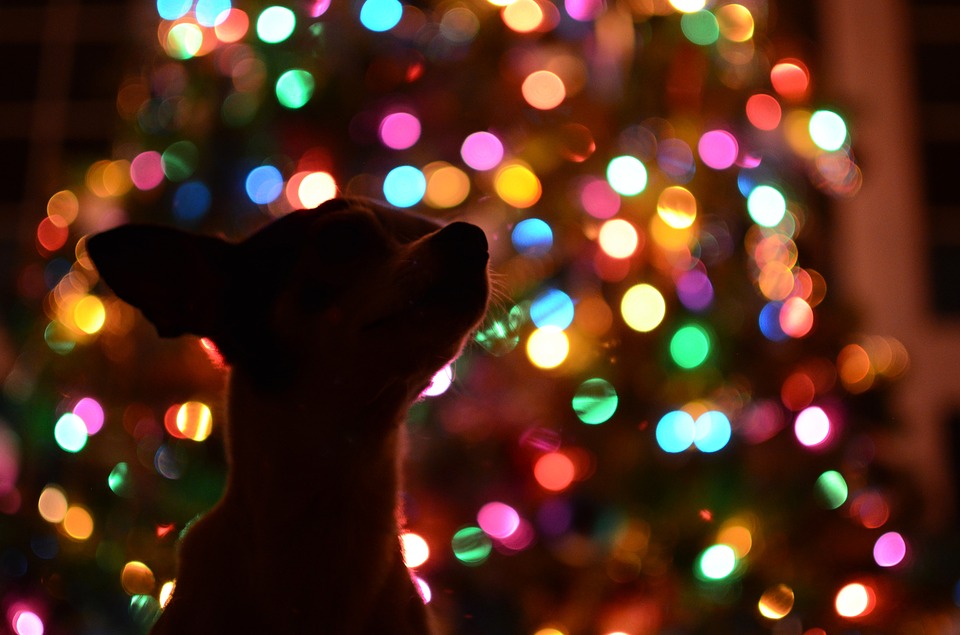 Happy Pawlidays!
Top 10 Tips for Booking Holiday Pet Care
With the holidays just ahead, PACCC has put together the top tips for pet parents who will be traveling and need to arrange for pet care for their furry family members. If you're a pet care provider, the tips are on the PACCC blog at the link. It's a great time to share the link with your clients via email or social media to remind them the time to book is NOW! Read Happy Pawlidays! Top 10 Tips for Booking Holiday Pet Care here.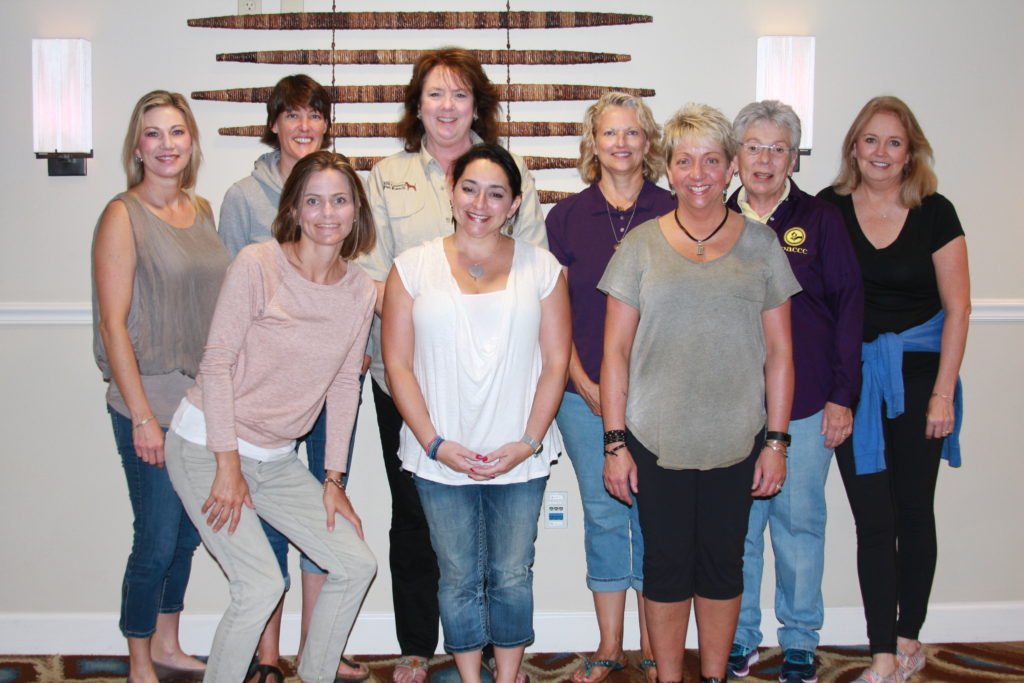 All Aboard! Well, Almost All of A Board
The PACCC Board of Directors is comprised of industry professionals across the globe, from Alaska to Texas to Singapore. So, it's a rare occasion when they can get together in person but a pack of them did recently in Florida at the IBPSA Pet Care Services Educational Conference & Trade Show. Pictured, above: Back row, left to right: Laina Schonefeld, Stephanie Shipley, Beth Jones, Susan Briggs, Charlotte Biggs, Lori Davis. Front row, left to right: Jess Zellmer, Anna Torres-Radle, Kari Campbell. Missing (and very much missed): Angie Pickren and Nee Kang.
One of the fresh faces in the board photo is Stephanie Shipley, CPACP, PACCC's newest board member! Anyone who has ever met Stephanie has experienced her enthusiasm and energy for pet care, and we could not be more excited to be able to harness even some of that for PACCC. We profiled Stephanie earlier this year in our Part of the PACCC series, online here.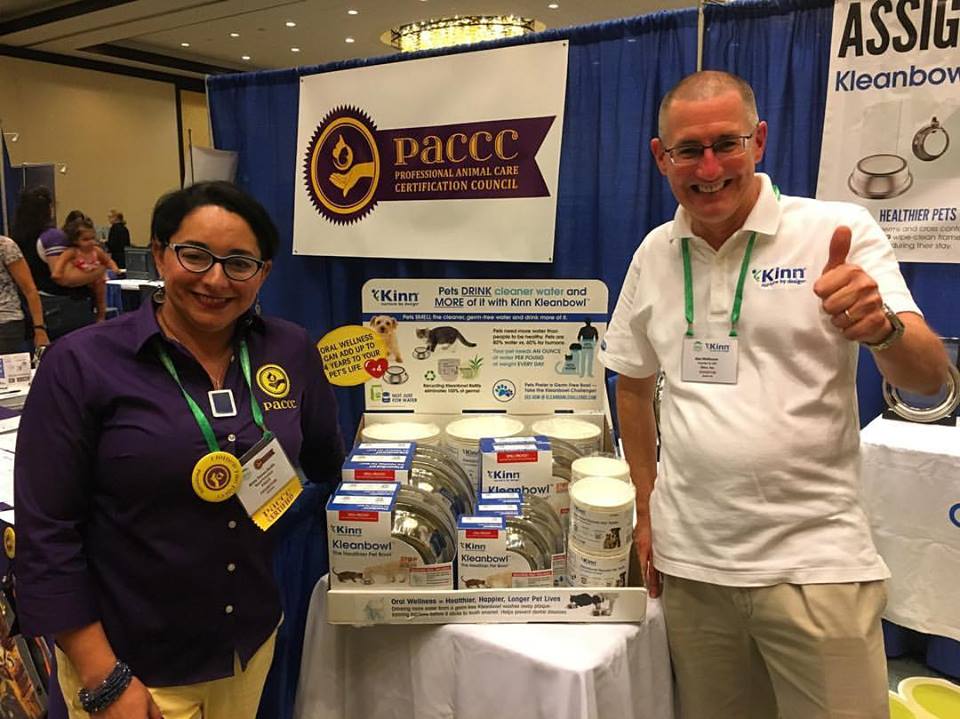 Speaking of Getting Together…
Part of the PACCC will be at the Pet Boarding and Daycare Expo, November 6-9, in Hershey, Pennsylvania. Look for their smart, smiling faces at the PACCC booth where you can learn more about PACCC and take a gander at and place a bid on some fab silent auction items. Including goodies from Kinn, Inc. – thank you to Alex, pictured above with Anna – and many more pawsome item donors. We're updating the PACCC Facebook page with auction item previews so why not do some window shopping before you get to Hershey at facebook.com/pacccert?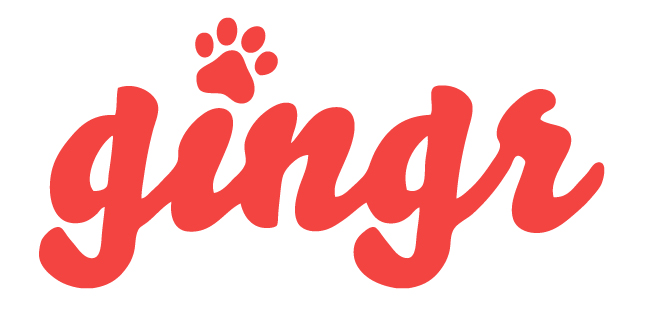 A Sparkling New Sponsor
This diamond is a pet's best friend…
PACCC is beyond thrilled to welcome our very first DIAMOND level sponsor, Gingr! Gingr has been a PACCC sponsor since the beginning, but just upped their support in a BIG way. As many of you already know, Gingr is a cloud-based app for daycare, boarding, and grooming businesses that integrates reservations, calendars, pet and client information, feeding and medication tracking, POS transactions and credit card payment processing. It also integrates customer-engagement with automated email/text reminders and CRM-marketing emails and helps manage employee time and tasks.
And now it helps make all pets safer by supporting the PACCC as a Diamond level sponsor! We run on volunteer power, but the real world requires real money and we absolutely could not do it without our sponsors like Gingr. THANK YOU!
Learn more about Gingr (and meet the real-live Ginger) at gingrapp.com.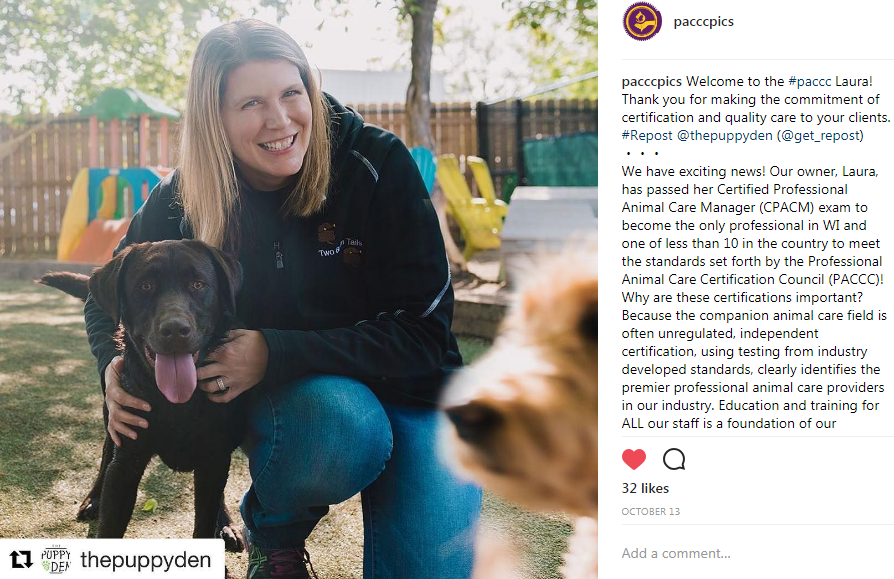 Certified Pros, Send Us Your Pics!
Want to be featured on the @PACCCPICS Instagram account? We love to tag and brag about our certified pros, so please reply with your IG handle, make sure you are following @PACCCPICS, and use the official PACCC hashtag #saferinaPACCC.
We Couldn't Do It Without You
PACCC is a non-profit on a safe pet mission and we couldn't do it without you. Whether you donate once or you become one of our monthly donors, thank you! We make every penny count for the pets.