Welcome to the first issue of PACCC Snacks, tasty little updates on what's happening with the Professional Animal Care Certification Council!
---
That's a wrap…until October!
---
Reminders, Advisories, and Big News
Cheers to all of the candidates who took the June Certified Professional Animal Care Provider (CPACP) and Certified Professional Animal Care Manager (CPACM) exams that wrapped on June 24th. We look forward to adding many of your names to our growing list of independently certified pet care pros. The next exams will be held October 14-28, 2017.
Reminders
Deadline to apply for the October Provider and Manager exams is September 15, 2017. Details at paccert.org/exam-info.
Advisories
While the exam is offered during a 2 week window, seats fill up on certain days. So, if you have your heart set on taking the exam on a particular day it's important to register early so you can get a seat.
Also, practice exams are currently available for both Provider and Manager. The online practice tests are just $95, an excellent way to assess your current level of knowledge. More information at paccert.org/practice-exams.
Big News
The Certified Professional Animal Care Operator (CPACO) exam will be offered next exam cycle. We'll have more details on this big news soon.
Part of the PACCC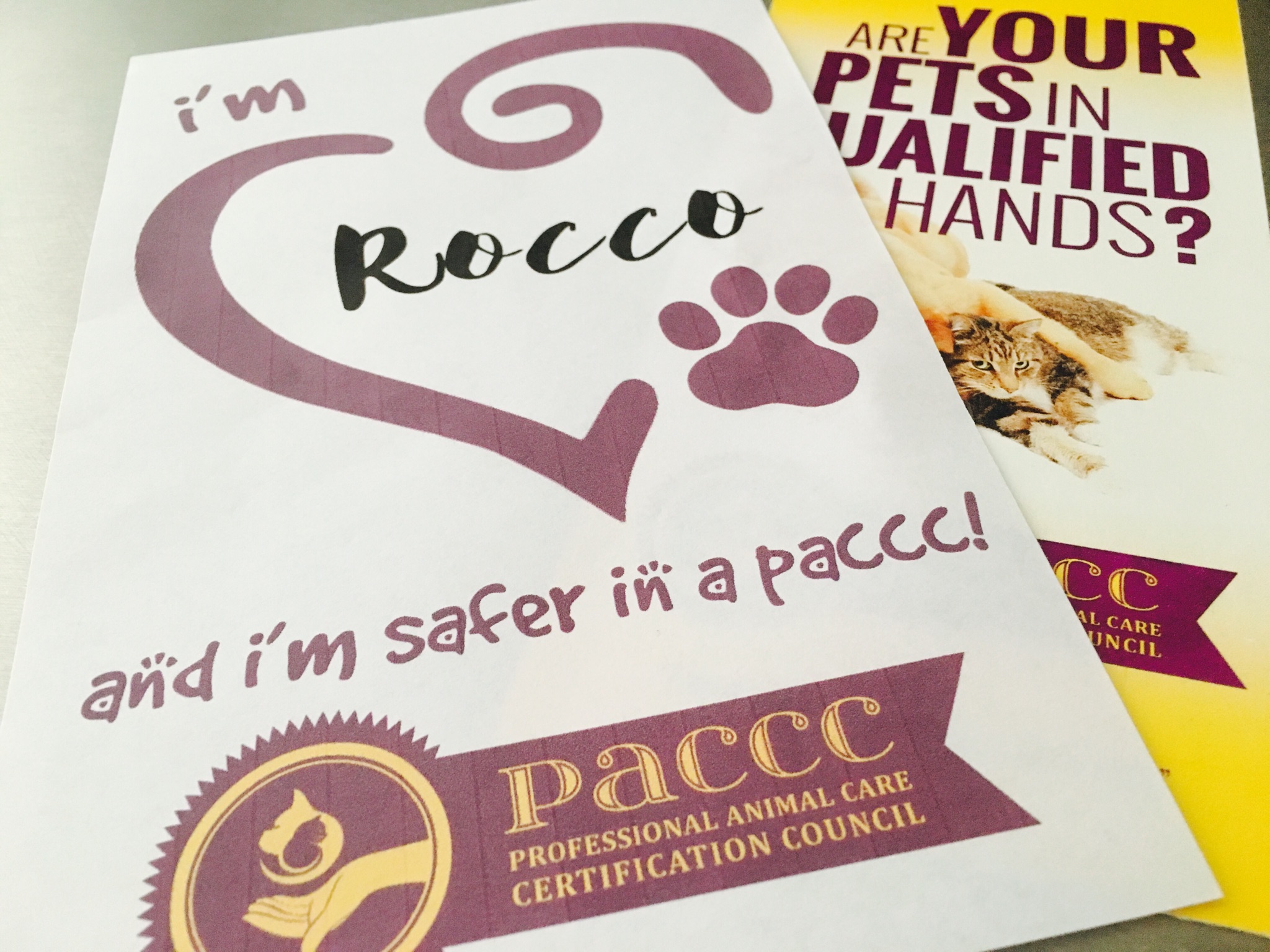 Our latest entry in our Part of the PACCC series profiles the pawsome Canine Cabana. PACCC exists – and is succeeding – thanks to the efforts of dedicated volunteers and sponsors like Canine Cabana in Riverview, Florida. This premier dog daycare, lodging and training facility recently held a fundraiser for PACCC that not only brought in much needed funds but also helped educate pet parents on the mission and importance of PACCC. We asked Canine Cabana co-owner and PACCC board member, Angie Pickren, about how the fundraiser came about, and its positive impact not only for PACCC, but for the facility as well. Get the FUNdraiser details here.
In Case You Missed It…
PACCC has a new board chair! Anna Torres-Radle owns Fieldstone Animal Inn in Millersville, Maryland, and brings a wealth of pet care expertise to PACCC. Learn more about Anna on the PACCC blog.
PACCC co-founders, Charlotte Biggs and Susan Briggs, were profiled in the Spring 2017 issue of Women In the Pet Industry. The online magazine is available for free here.
Summer is in Full Swing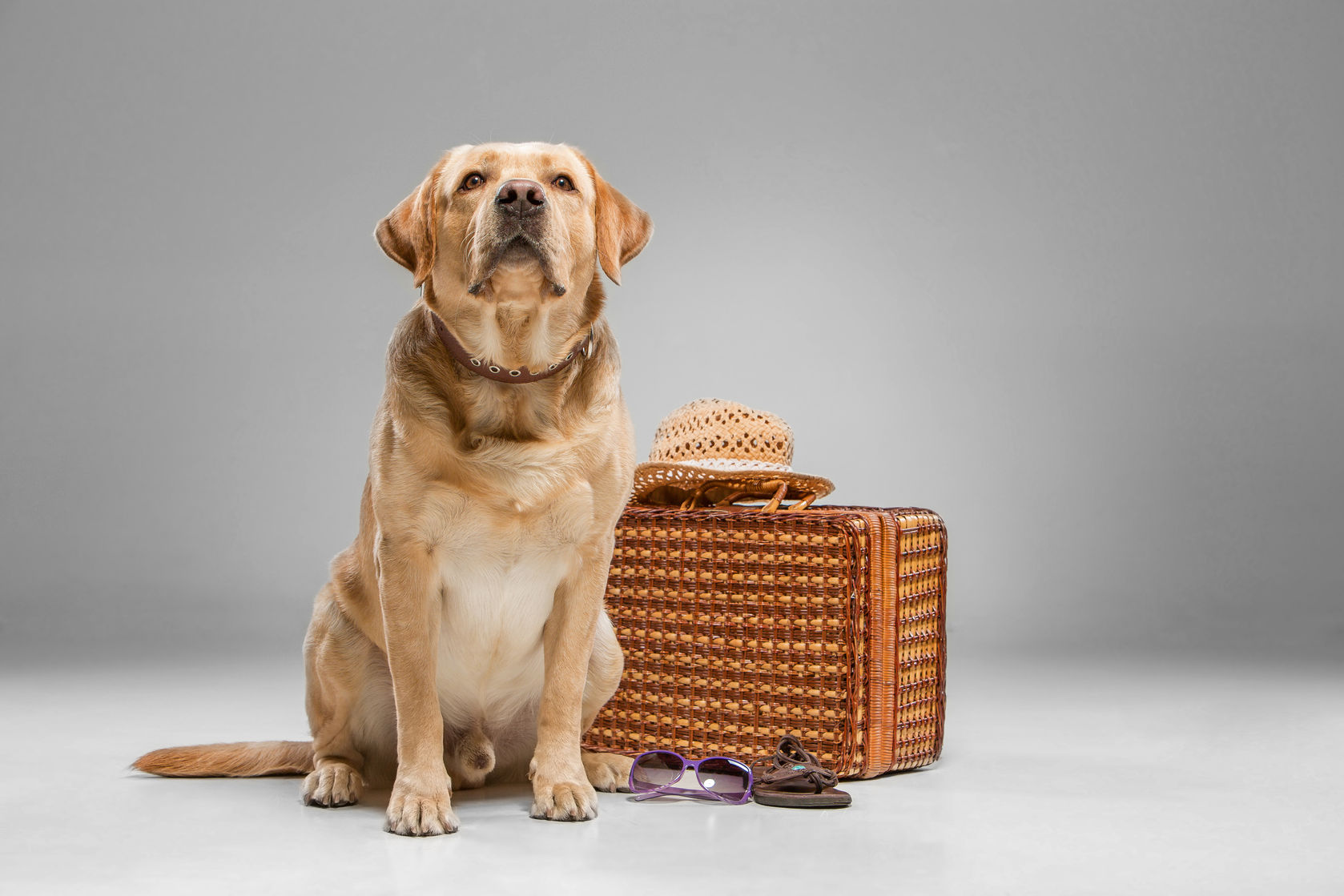 Need to remind your clients they need to book much sooner rather than later for their end of summer holidays? Share our Top 10 Tips for Planning Pet Care for Your Summer Holiday (and Beyond) on your social media or email blasts. Get it here.
Certified Pros, Send Us Your Pics!
Want to be featured on the @PACCCPICS Instagram account? We love to tag and brag about our certified pros, make sure you are following @PACCCPICS, and use the official PACCC hashtag #saferinaPACCC.
Why I Donate
PACCC makes it easy to donate online. Donations help with the costs of developing and implementing independent certification and spreading the word to the public. Monthly donors Kathy and Wayne share why they donate:
"As pet parents who are now retired and who strongly believe we must be advocates for our fur babies, we support PACCC on a monthly basis because we want a professional certification process visibly in place at any pet providers we may use wherever we travel with Jackson. It will ensure that we can trust those who provide his care."

– Kathy and Wayne