January 2020
Certified Professional Spotlight – Jamie Engerdahl
Jamie and her husband of 24 years, Corey, along with their 2 wonderful grown kids, are a military family who have spent their fair share of time on a 'wild animal' journey. Jamie started her animal journey in the mid 1990's working and volunteering in local animal shelters while becoming a Veterinary Assistant and working towards becoming a Veterinary Technician. She is now a Certified Dog Trainer specializing in Behavior Modification, Aggression and Separation Anxiety.
For the last 16 years, providing education within her communities on the topics of Canine Enrichment and Dog/Child Safety has been her mission and passion. As a military family, Jamie moves around the country often which has allowed her the privilege to share her vast knowledge with many communities.
Jamie was excited to learn that there was finally a third-party certification for professionals working in Boarding/Daycare facilities and jumped at the opportunity to become a Certified Professional Animal Care Provider (CPACP) in 2018.
Jamie says, "It (third-party certification) was important to me because, as a pet parent myself, I am always looking to hire those that go above and beyond 'standards' for my own furry family members. This is how I stumbled upon Paw & Order and it's amazing facility."
Jamie has a strong passion for certification and says, "I personally think this certification needs to be mandatory for so many obvious reasons…safety for both human and animals, higher standards, accountability and responsibility, community growth and education….and so much more!"
This year Jamie joined the wonderful group of PACCC Volunteers and became the moderator of the Facebook Provider Level Study Group. She took on this role to help spread awareness and to motivate potential candidates to "keep raising the bar". Jamie has really enjoyed her role as a PACCC volunteer and says that "Learning about everyone's skills, abilities and passions has been so heartwarming and I've enjoyed every single part of it so far."
She is very excited to see PACCC grow even more in the new year and years to come!
Welcome to the PACCC Jamie! We are so glad you're here!!
PACCC Supporter Profile
Meet Cheerful Dogs
Long-term supporters of PACCC, cheerfuldogs.com and cheerfuldogswalking.com (located in Singapore) are currently our 2019 joint Silver Sponsor. Dog Behavior Consultant Nee Kang (Ph.D., CDBC, CPDT-KA, CCFT, CSAT, CPACP, CPACM, CPACO, Fear Free Certified Professional), Founder and Chief Education Officer of cheerfuldogs.com, has served on the PACCC board, contributing her expertise as well as unbounded energy and enthusiasm to the Council. She's currently also a 2019 Bronze Sponsor. Certified Singapore dog-walker and pet-sitter Jeffrey Lee (Ph.D., CDW, CPPS), owner of cheerfuldogswalking.com, believes strongly in the value of professional certification. Besides earning additional certificates in first aid from Dogsafe and Canine Pet Care Provider from IBPSA, he is preparing to take the PACCC exam.
Why is independent certification important? Nee stresses its critical role in identifying trusted pet care services for the discerning pet parent, while Jeff feels it will help promote evidence-based best practices in the industry for the benefit of dogs and their guardians.
As professionals, continuing education is a priority for both Nee and Jeff. Nee works closely with clients who often struggle to understand their dog's behavior – from puppy stuff to the challenges of growing up, and behavior challenges in senior and special needs dogs. Continuing education from credible and reputable sources allows her to bring the knowledge and skills from best practices in the pet care industry to her clients and their family dogs. To better cater to the safety, as well as physical and mental wellbeing of his charges, continuing education allows Jeff to continually upgrade his knowledge and skills to deliver the best service to owners and their dogs. Nee and Jeff are 2018 Nominees in the Dog Writers Association of America (DWAA) Annual Writing Competition, for excellence in the category of Online Article Behavior and Training, for their article,
Nee Kang, Jeffrey Lee & Nan Arthur – Through Thick and Thin: Caring For and Training Companion Dogs with Disabilities – IAABC Journal, Summer 2018
Check out the websites of cheerfuldogs.com and cheerfuldogswalking.com to find out how high standards of professionalism and best industry practices make Cheerful Dogs, Happy People!
IBPSA Petcare Conference, Fredericton Pet Expo and Pet Boarding & Daycare Expo East
We had a great time visiting with pet care professionals from around the world over the last few months. In early Fall, PACCC was in Palm Springs, CA, for the IBPSA Petcare Conference.
Click here
for a video interview with PACCC Pet Parent Board Member, Tara Crouse.
In November, two of PACCC's Board members attended the Fredericton Pet Expo in New Brunswick, Canada, in support of the Fredericton SPCA. Finally, PACCC attended the trade show in Hershey, PA for the Pet Boarding & Daycare Expo. At each of these events, we had the opportunity to
speak with some current Certified Professionals and meet with many others who are looking to join the PACCC.
During the IBPSA Petcare Conference, two PACCC Professionals were recognized for their hard work and dedication to our industry. Kim Vaughn,
CPACO from Ruff Housing in Winston Salem NC, took home the highest award in the Multiple Facility category. Additionally,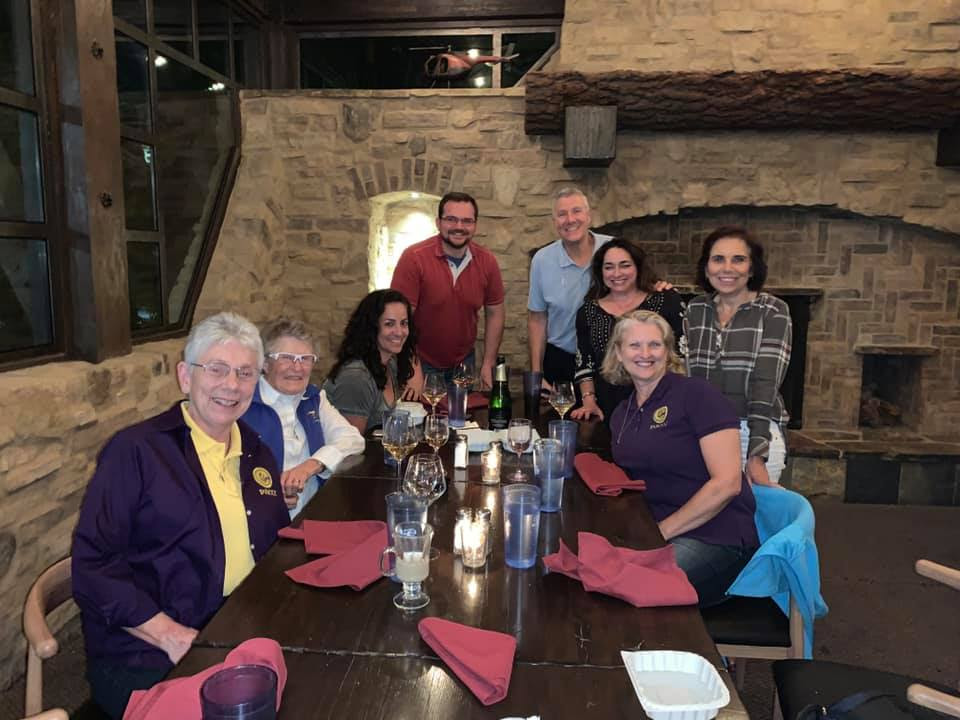 PACCC Board member Stephanie Shipley (CPACP & CPACO) from Paw & Order Inc., in New Brunswick Canada, was recognized as the runner-up in the Facility Category. Kim took some time to share with us why she feels that third-party certification is so important: Standards and Practices by Kim Vaughn
Are you showcasing PACCC in your community? If so, we would love to hear about it! Drop us a line with a summary of the event and a few pictures so we can share it with others.
Board of Directors – New Members
Amy Hillis
Amy Hillis is Co-Founder and Managing Partner of Social Pet Hotel and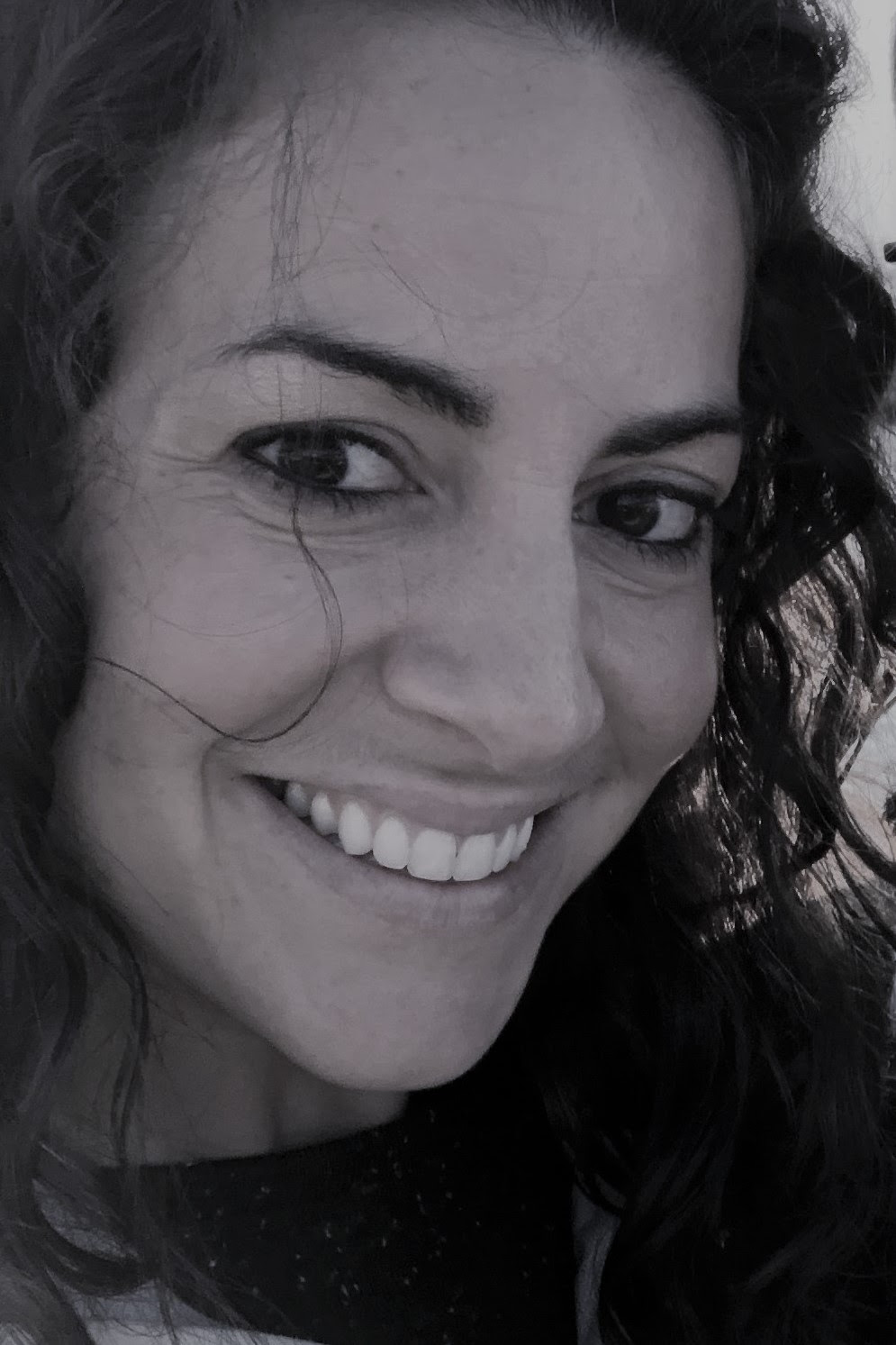 Daycare, with two locations in the Charlotte, North Carolina area. She has a Bachelor's Degree in Middle Childhood Education from Ohio University and a Master's Degree in School Counseling from the University of North Carolina at Charlotte. During her time as a teacher and administrator, she recognized the power of differentiating instruction to meet each child's individual needs and wanted to translate that to the pet care industry. She opened Social Pet with her husband in 2014 and has brought the Enrichment Daycare platform to the Charlotte area to help enrich the bond between dogs and their families. Amy continues to feed her passion for education by serving as the co-chair of IBPSA's Education Committee, volunteering with Big Brothers Big Sisters of Central Carolinas, and is also currently back in graduate school at Queens University of Charlotte earning her Certificate of Leadership and Change. She lives in Ft. Mill, South Carolina with her husband, son, and three dogs.
Michelle (Mickey) Sparacino, CAPCM
Michelle (Mickey) Sparacino, CAPCM, is co-owner of Central Bark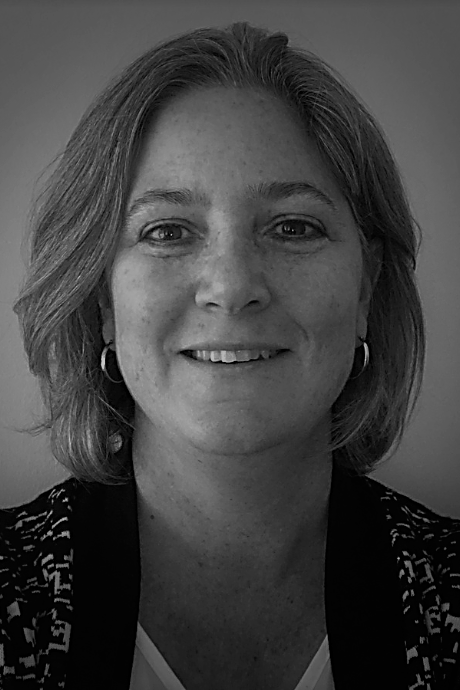 Landover, in Landover, Maryland, which is part of the Central Bark franchise providing dog daycare, sleepovers, grooming, and training. She also is the owner of On Track Operations & Training offering business operations and staff development consulting services. Mickey began her career in higher education and has significant experience in testing and credentialing, including the delivery of the Medical College Admission Test (MCAT), the Graduate Management Admission Test (GMAT), and other standardized assessments and certification programs. Throughout her career in education, Mickey simultaneously nurtured her passion for pet care by working in a veterinary hospital and becoming a pet first aid and CPR instructor. Mickey is a native Washingtonian, but like a typical Washingtonian, she has lived, worked, and attended school in DC, Maryland, and Virginia. Her alma maters include the University of Maryland at College Park and The George Washington University for her undergraduate and graduate degrees respectively. In addition to her PACCC certification, she holds several other certifications in marketing and human resources. She also earned her certificate as a Credentialing Specialist from the Institute for Credentialing Excellence. Mickey currently resides with her family in Maryland, including one very important human, her dogs, Chopper and Rio! (the exclamation is not a typo), and her horse, Tag.
Exam Update
In November 2019, 51 Pet Care Professionals sat for a PACCC exam. This was the highest number of registrants during one exam cycle we've had to date. We are thrilled to announce that from these we had 32 Passing CPACP candidates, 7 CPACM, and 5 CPACO. These include the following:
Certified Professional Animal Care Operator
KAROLINE BREWER, HURST TX, ANIMAL AMERICA PET RESORT
DIRK BROERSMA, MAUMEE OH, A WALK IN THE PARK
JENNIFER DAHINTEN, ORO MEDONTE ONTARIO CANADA, ROYAL PETS HOTEL
ANN MARCH, WEST BURLINGTON IA, BARK & PLAY
MARGARET WAKEHAM, MILLCREEK UT, BRICKYARD KENNEL
Certified Professional Animal Care Manager
KAYLA AARON, WESTFIELD IN, PAWS AND PLAY DOG RESORT
JENNIFER GIESBRECHT, LEDUC ALBERTA CANADA, PAWS PET PAD
ANGELA GILDEA, MADISON WI, THE DOG DEN
STACEY LAMBERT, EUGENE OR, LUCKYDOG DAYCARE
SHAUNA MARLOWE, DEFOREST WI, DOGTOPIA
KATIE RINI, EUGENE OR, LUCKYDOG DAYCARE
KRISTEN RINI, EUGENE OR, LUCKYDOG DAYCARE
Certified Professional Animal Care Provider
JORDAN AARON, HAWTHORN WOODS IL
DANIELLE AMATO, HENRICO VA, HOLIDAY BARN
ALAN BAAR, VIRGINIA BEACH VA
ROLLY CALABITIN, WAIPAHU HI
SUMMER CARR-DISHINGER, WESTFIELD IN, PAWS AND PLAY DOG RESORT
CYNTHIA CARTER, MOBILE AL, WALKS AND WAGS
BRENDA CHAN, MOUNT PROSPECT IL
KENDALL DUNCAN, RIVERVIEW FL, CANINE CABANA
ALICE GIROUX, LOMBARD IL
MACKENZY GROTH-PRICE, MADISON WI, THE DOG DEN
MISHELLE HANCOCK, CLAREMORE OK, TAILS A WAGN'
MADILYN HURRLE, NEW GERMANY MN
AMELIA JENKS, VIRGINIA BEACH VA
AMANDA JUNG, KENSINGTON CA, THE BARKMONT
KIRK JUNG, KENSINGTON CA, THE BARKMONT
EDWARD KACZMAREK, CHICAGO IL, URBANPOOCH
CAITLIN KAMPSCHROER, MADISON WI
ALEXANDRA KASZUBOWSKI, ARLINGTON HEIGHTS IL
LAUREN KLEIN, WHEELING IL
MATTHEW KUMPE, SPRINGDALE AR
TRISTAN KUMPE, SPRINGDALE AR
JANICE LAFORGA, AIEA HI
KAHEALANI LIEDERBACH, PEARL CITY HI, TAILS OF HAWAII
ALYSA MACALUSO, PARK CITY IL
LEIGH MACARO, TOLEDO OH
HEATHER MANUEL, KANEOHE HI, TAILS OF HAWAII
TERI JO OLEAN, SIOUX FALLS SD, SMOKEN DAKOTA KENNELS
CHADWICK PLATT, SPRINGDALE AR, DOG PARTY USA
SASHA SANTOS, HONOLULU HI, TAILS OF HAWAII
DEBRA SCIORTINO, ADDISON IL, A CLOSER BOND
CODY SHEPARD, DES PLAINES IL
JODI THEIS, NEW GERMANY MN
Congratulations to those who are now #saferinapaccc! Your dedication to the Pet Care industry is inspirational and we hope you shout your accomplishment from the rooftops!
2020 EXAM DATES Announced!
March 14 – 28, 2020 (registration by February 15)
June 13 – 27, 2020 (registration by May 15)
November 7 – 21, 2020 (registration by October 15)
See paccert.org/exam-info/ for more information on registration.
Upcoming Webinars
Infection Control and Prevention to Protect the Pets, Your Staff, and Your Pet Care Business – Register Here!
Tuesday Jan 14, 2020 12:00 PM – 1:00pm EST

Presented by: Annette Uda, founder of PetAirapy.
It can happen in a moment. One cough, one sneeze from an infected pet and your business – and life – can be turned upside down. Your pet care facility may be immaculate, with smart vaccination protocols, but airborne infections, such as dog flu and canine cough, require more than surface cleaning and vaccines. This webinar tackles the science of airborne pathogens, the health impact on pets AND staff, air cleaning options, and how sanitizing the air is key to infectious disease prevention and control.
Upcoming Events
The ODD Ball – January 21 & 22, 2020
We are excited to announce that PACCC will be in attendance at the Owners of Dog Daycares (ODD) Ball in New Orleans! This is the 5th year for this conference where Owners and Managers come together for networking, brainstorming and learning. Come visit our booth on the trade show floor on the 21st and 22nd. Learn more about this even at ownersofdogdaycares.com
TDG Summit – March 25 & 26, 2020
The Dog Gurus Summit is taking place in Jacksonville, Florida and PACCC will be there!! This will be the 3rd live event hosted by The Dog Gurus and we are thrilled to have been invited back to talk about the PACCC!