Tasty little updates on what's happening with the PACCC!
Certified Professional Spotlight – Meet Nick David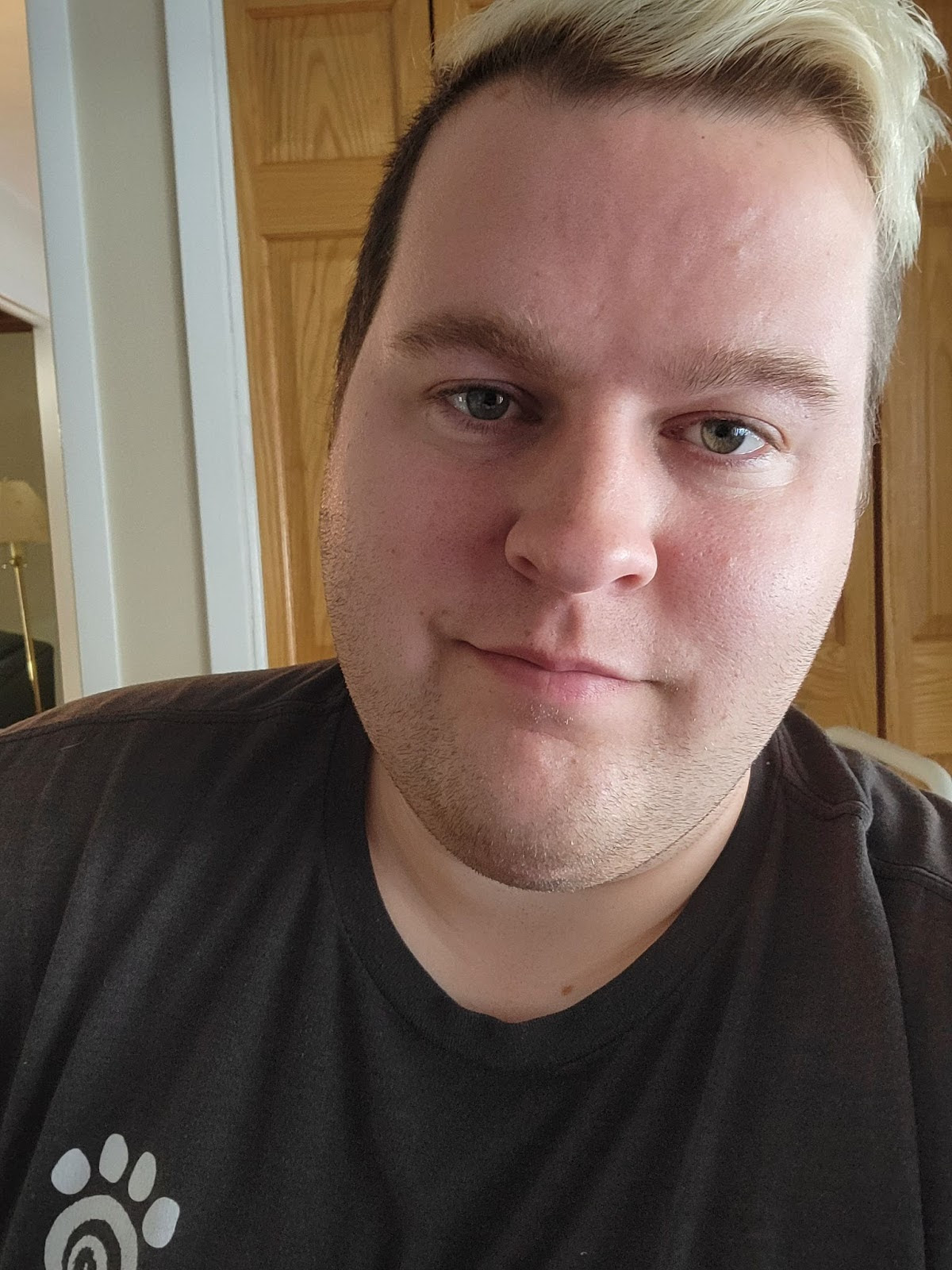 Nick David, CPACP and CPACM, has been at The Dog Den for over 6 years. He is the Puppy Den Coordinator and is in charge of the day-to-day, behind-the-scenes operation of the location designed exclusively for puppies. He graduated from UW Madison with a bachelor's degree in Animal Science, where he believed he would go into the Vet program but fell in love with animal behavior and never looked back!
How long have you been working with animals?
I began my journey of working with animals at UW Madison, doing some grooming work with the horses they had there in 2014. I then started working at The Dog Den to work as a dog daycare attendant at the end of 2015.
Why did you choose to become PACCC certified?
I chose to become PACCC certified in order to advance at The Dog Den, but also to truly show that I know my stuff when it comes to animal care.
You hold 2 certifications, Provider and Manager. What inspired you to seek both levels of certification?
I wanted to achieve both CPACP and CPACM certifications in order to show that The Dog Den is one of the best dog daycare facilities in the state.
Why do you feel that certification is important in the pet care/pet services industry?
In a world where animal care is widely unregulated, it is extremely important to me and The Dog Den to become certified. We can show our clients that we have a better understanding of animal care.
Would you encourage others in the industry to become certified? Why?
I would highly recommend getting certified through the PACCC, so we can start raising the bar for animal care and make sure we are taking care of the animals to the best of our ability.
How did you tell your friends, family, customers, etc. that you obtained your PACCC certification?
Through social media posts on my own personal Facebook and my boss posted it to our business social accounts.
How did you prepare for the exam?
I prepared for the exams with coworkers who were also taking the tests around the same time as me and we used the recommended study materials from the PACCC.
Do you have any words of wisdom for others who might be considering PACCC certification?
My piece of advice is that if you are thinking of taking the test, but have cold feet, take the plunge and if you don't pass the test the first time, spend some more time studying and then come back and ace it!
Exam Update
Congratulations to Our Newly Certified Professionals!
The following are those who joined the PACCC in the November 2021 exam cycle:
Professional Animal Care Provider Exam
Theresa Dymek-Jaworowski
Elysia Gannon
Sharenar Harbin
Jason Jaworowski
Amelia Johnston
Leon Kilmer
Melina Lapensee
Kiana MacPhee
Michael McIntyre
Scott Palmer
Richard Schlatter
Erica Shanks
Joshua Thebeau
Autumn Tomas
Katelin Vike
Joleene Williams
Ashley Wright
Virginia Zagorac
Professional Animal Care Manager Exam
Professional Animal Care Operator Exam
Bartly Emken
Courtney Emken
Kristen Hall
2022 Exam Dates
We are excited to announce our 2022 Exam cycles! The following is when you can sit for an exam in 2022:
March 5-19 (February 9 registration deadline)
June 11-25 (May 11 registration deadline)
November 5-19 (October 12 registration deadline)
Practice Exams
If you are planning on testing this year, the practice exams are a fantastic way to prepare. Each exam gives you the opportunity to:
Review the type of content included on the actual exam
Learn more about question format, style, and level of difficulty
Assess any areas of weakness
For more information on practice exams visit paccert.org/practice-exams/.
Take the Exam Virtually
Since the pandemic began, the need and desire for virtual meeting options have become stronger than ever. Fortunately, there is now a virtual option for taking the PACCC exam. Learn more here.
Current Certified Professionals
New Login Portal
If you are a PACCC Certified professional, there is exciting news for you! We have officially launched our Login Portal; a virtual place for you to access PACCC resources and log CEUS. Check out this video for a walkthrough on setting it up today!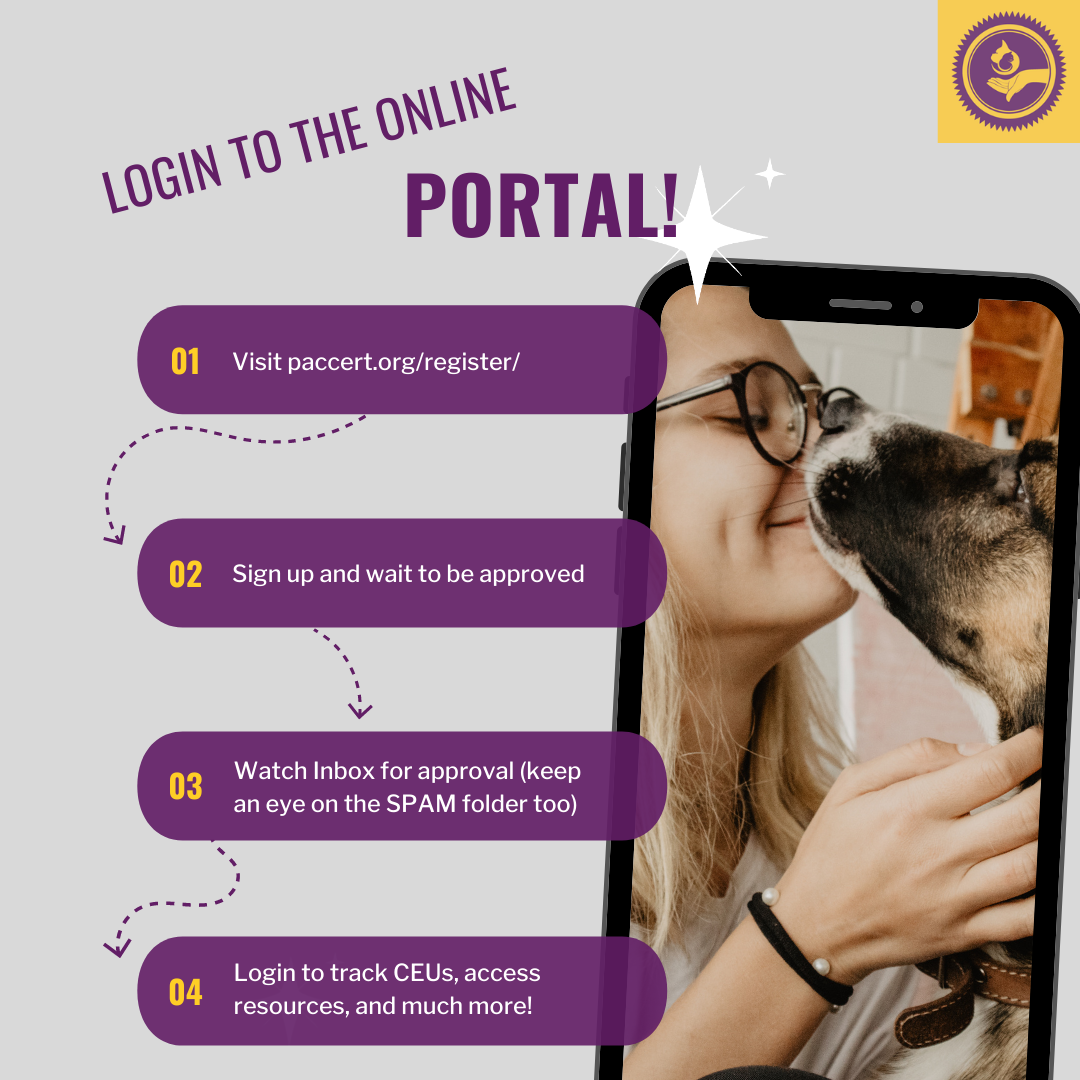 Best Practices Session Recording
Have Zoom fatigue and want to find new ways to earn your required CEUs that don't require you to sit for hours on a teleconference call? Click here to watch our latest Best Practices session for PACCC Certified Professionals only!
Directory Updates
If you are currently certified with PACCC, ensure you have joined our private Facebook group and that your information is up-to-date in our Certified Directory. To modify your personal information, click here.
Pet Parents
How to Choose the Best Pet Care Professional Webinar
Last December, PACCC teamed up with the Dog Guru's to host a webinar on how pet parents can choose the best pet care provider. You can watch the recording here. A BIG thanks for the Dog Gurus for once again helping keep pets safe and for your ongoing support for PACCC!
Email Sign-up
Pet Parents can now sign-up for email communications relevant for them! Visit the Pet Parent page of the PACCC website to learn more.
News & Events
PACCC Professionals are being recognized as Experts in Pet Care
Certified Professionals are viewed as the best in the business within their communities and nationwide. Here are a few of the media pieces about our certified professionals who are being asked now, more than ever, for their opinion about the industry and the standards of being a pet care professional.
DuPage County Illinois Animal Cruelty Case
In October 2021, PACCC was on site in DuPage County, Illinois to offer expert testimony in the case of Garrett Mercado. In January of 2019, Mr.Mercado experienced a fire at his facility and was subsequently charged with 14 counts of animal cruelty and 14 counts of Violation of Owners duties. A PACCC representative was accepted by the court as an industry expert in the areas of pet care and kennel operations. We offered expert witness testimony about the standards of pet care and transparency with clients. To learn more about the case click here.
Massachusetts
Elizabeth Staples, CPACO from Easthampton Massachusetts and the owner of The Good Dog Spot, was asked to do a few interviews as a pet care expert in her area. Elizabeth became PACCC certified at the Operator level in March 2021. Check out her interview with WWLP about PACCC Certification and the Massachusetts Appeal video on what pet parents need to know about daycare and boarding.
Washington DC
Patrick Flynn, CPACO from Washington DC and the Owner of Patrick's Pet Care, made headlines in the Washington Post and the Washingtonian for his contribution to pet care during the Covid pandemic. Check out the articles that reference Patrick in the Washington Post and the Washingtonian.
Pet Boarding and Daycare Expo
In November of 2021, PACCC was able to visit the Pet Boarding and Daycare Expo in Hershey, Pennsylvania. It was an amazing time! We were able to meet with hundreds of pet care professionals, along with sponsors, current certified professionals and prospective certified professionals. Thank you to those of you who were able to stop by our booth or attended our wine event. We look forward to seeing you at another conference again soon!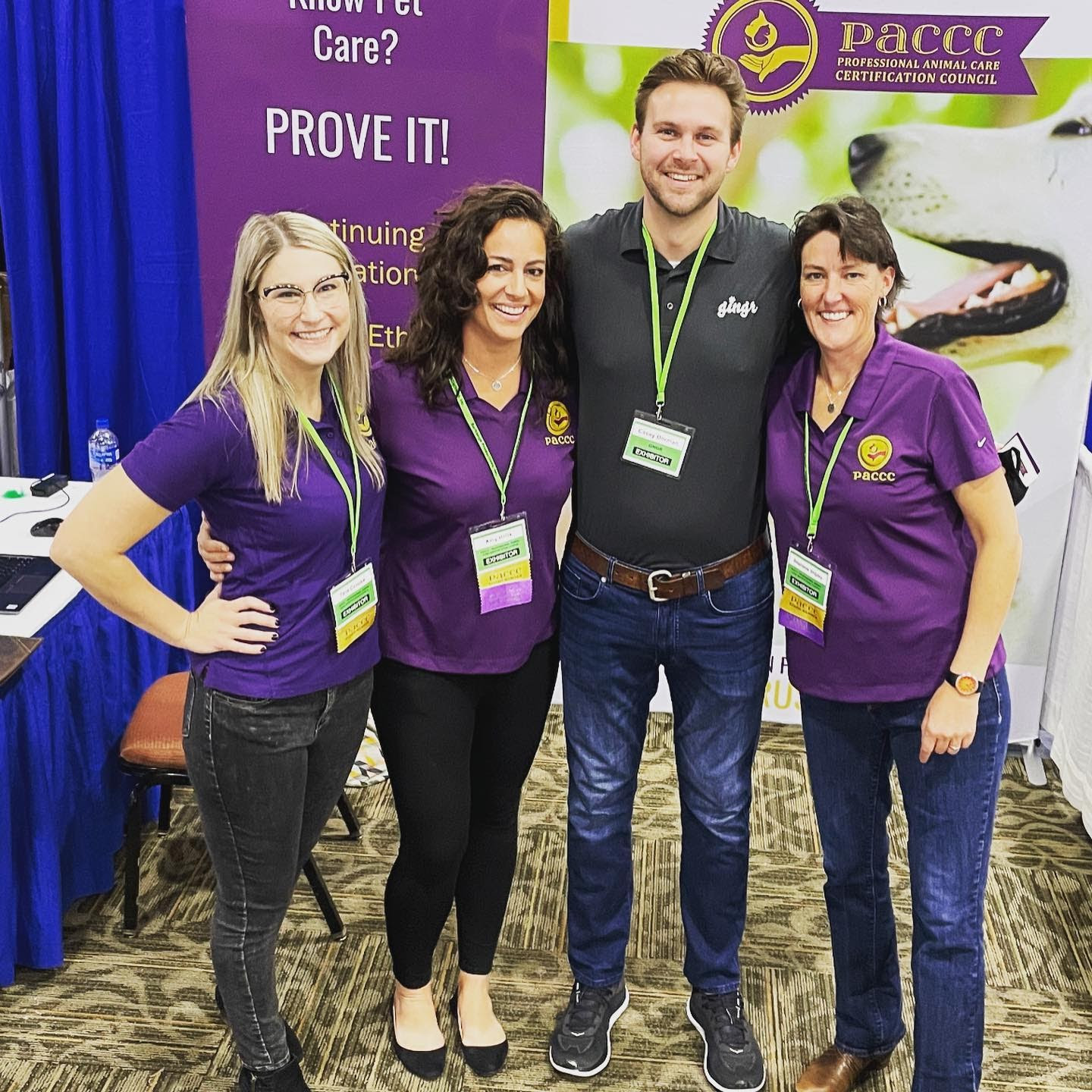 Podcast
Late last year, PACCC Board Chair, Stephanie Shipley, was a guest on Joe Zuccarello's podcast, 'Hey Joe!', to discuss continued education and certification in the Pet Care Industry. Check it out here.
ODD Ball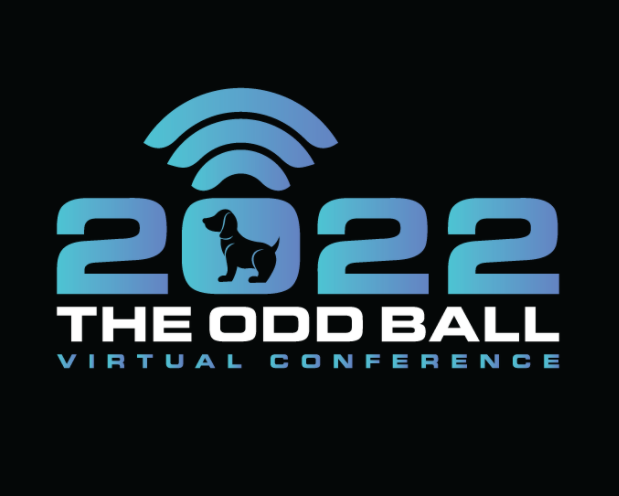 PACCC is very excited to have been invited back to the Owner of Dog Daycare's annual event, the ODD Ball. On January 24 and 25, PACCC had a virtual booth that was available to conference attendees through the end of February. We hope to see everyone next year in-person at the ODD Ball!
VMX
PACCC was present at the VMX conference between January 16th and 19th in Orlando, FL. VMX is a large conference for veterinarians and others involved in the veterinary care sector. Our objective at this conference was to increase awareness of PACCC certification. Veterinarians play a vital role in the wellbeing of pets and PACCC recognizes that having a relationship with this group of pet care providers is essential to increasing awareness about certification as they value ongoing education in the field of pet care. During the conference, we had the opportunity to speak with several veterinarians and pet-related organizations about the importance of third party certification and how it impacts our industry.
Pet Parent Webinar Recording
Late last year, PACCC held a webinar targeted to Pet Parents titled, 'How to Choose a Pet Care Professional'. The recording for this webinar is now accessible on the PACCC Youtube account.
Webinars now on YouTube
We are excited to announce that all past PACCC Webinars can be found on our YouTube channel. Subscribe to ensure you are in the loop as new videos are added.
Welcome New PACCC Board Members
Meet Janie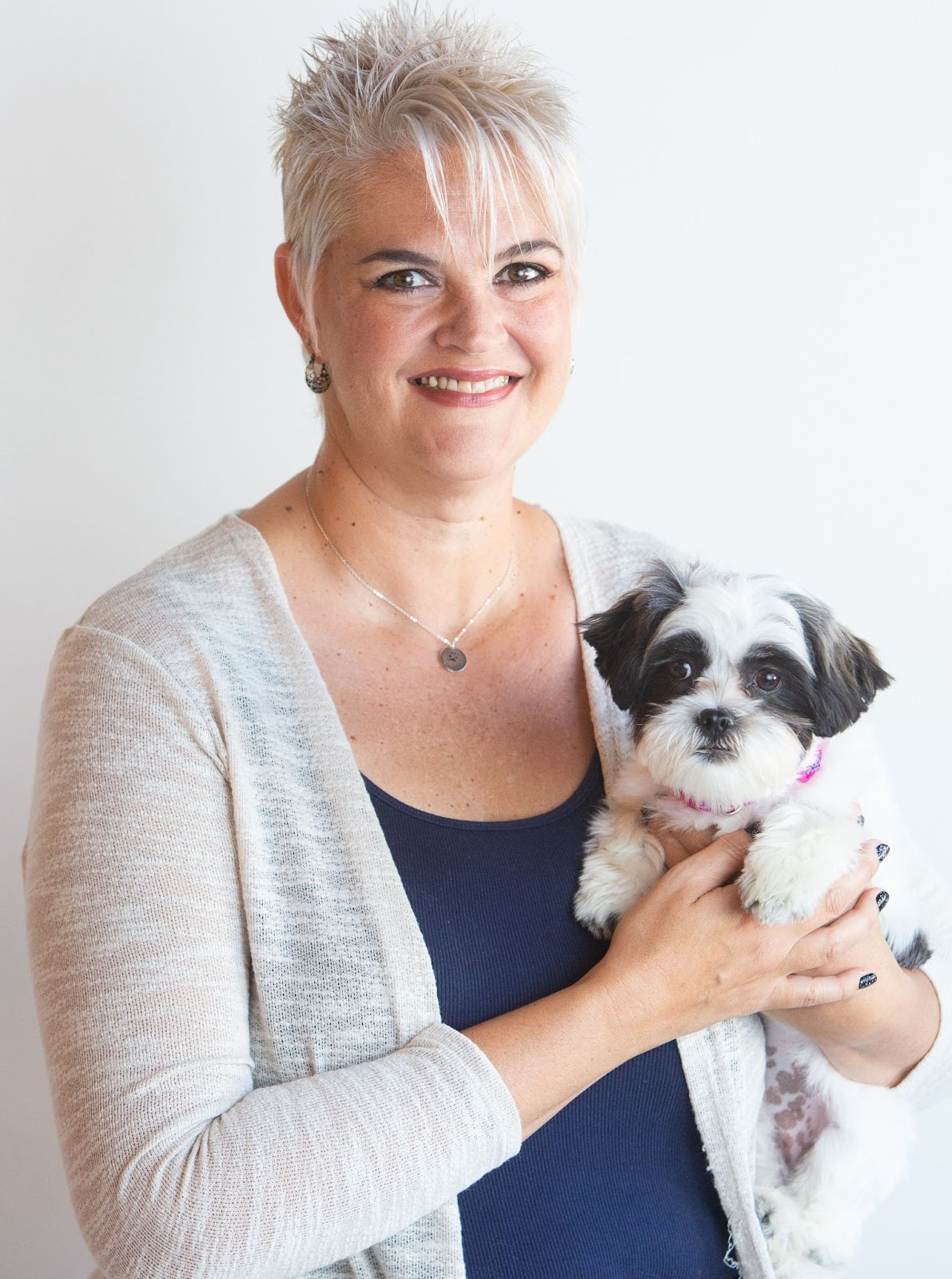 Janie Budnick founded 4-Legged Kids, Inc in St. Louis, Missouri, in 1997 after nearly a decade of animal education including pursuing her Bachelor's in Animal Science at Mizzou and veterinary technician training. 4-Legged Kids provides dog walking and pet sitting services as St. Louis' largest staffed in-home pet care service. 4-Legged Kids exists to maintain and support the connection between pets and people because Life With Pets is Life Well Lived ™. The Company's mission combines love for the amazing pets and families of St Louis with the social responsibility necessary to provide for those homeless animals not as fortunate. Their One-for One business model provides a meal to a local homeless pet for every service provided. Janie has spent the last two decades working directly with local rescue, from personally pulling dogs and puppies from death row and preparing them for fosters, to serving on the governing board of Open Door Animal Sanctuary, the largest no-kill shelter in the State of Missouri. She is also mama to four cats and four "2-legged kids". Her expertise in the industry has led her to develop online education and strategic planning courses for other dog walkers and pet sitters. She is excited to be part of the change that PACCC is bringing to the in-home pet care industry.
Meet Jenn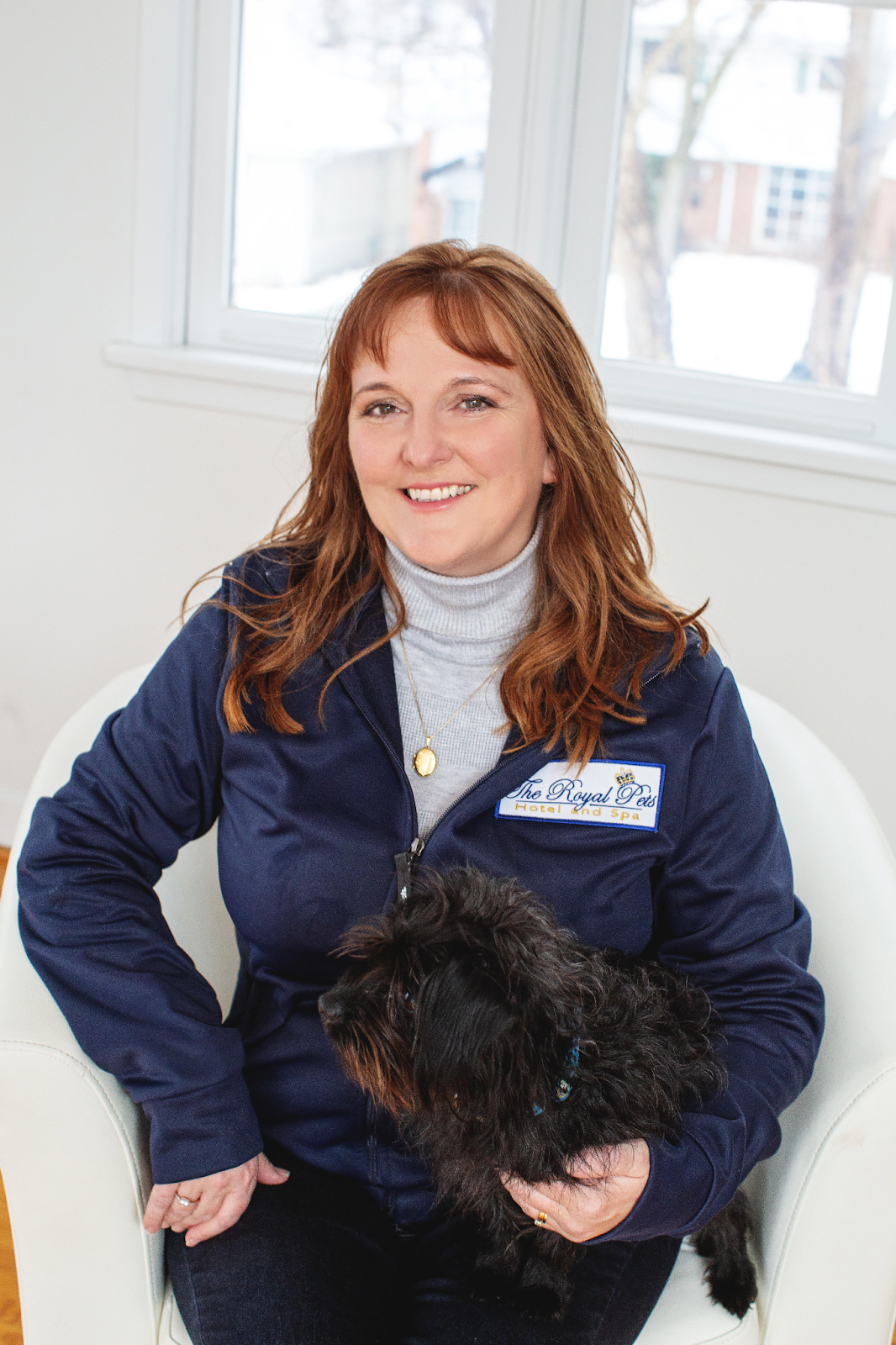 Jenn Dahinten became the owner, operator of Royal Pets Hotel and Enrichment in 2009 and founded the charitable "Racers Fund", for retired service dogs shortly after. Having been a pet parent and client of pet care facilities on four different continents she relished the opportunity to provide the kind of loving care, expertise and professionalism that she always felt our fur family deserved. Before joining the pet care industry, Jenn first was a paramedic (human). Jenn studied Biochemistry at University of Guelph, Ambulance and Emergency Care at Conestoga College, and then Advanced Life Support Paramedic (L3) at the University of Natal. During her years of providing air/ground emergency care across continental Africa, Europe and the UK, Jenn was also active in providing veterinary assistance at local small animal practices and shelters. During a subsequent career in pharmaceutical sales, marketing and training, Jenn returned to Canada and there discovered her calling in the pet care and education industry. From the start Jenn has been an advocate for fear free practices across grooming and training and has ensured that Royal Pets has been at the forefront of setting the standard in pet care. Royal Pets has been a part of both the IBPSA and The Dog Gurus since their inception and is proud to be active members of the APDT, Fear Free ™ Organization and PACCC. Jenn continues to provide education and training opportunities locally and within her industry and continues to champion for continuing education, certification, regulation and professionalism as some of the many necessary means to guarantee our pets get the care and attention they deserve.
Meet Tracy
Tracy Marcotullio has been with the Oromocto and Area SPCA in Oromocto, NB for 25 years, since June 1997 as the Manager and Animal Behavior Consultant. Her many years of experience have contributed to her passion for understanding the role of animal shelters and to better help the Oromocto and Area SPCA be on the forefront of animal welfare. Tracy's current focus is spearheading current and new community outreach programs such as low cost spay/neuter programs, access to low cost/no cost veterinary, no cost grooming programs, vaccine clinics for First Nations Communities, Kibble Food Bank to name a few. Tracy and her husband, Dave are part of the local military community and they live with their 3 cats, Julio, Beans and Nacho and their 2 dogs, Cholo, a corgi.chihuahua mix and Shaymus, a dachshund. All adopted from the Oromocto and Area SPCA. Tracy hopes to use her knowledge and passion to help others in the animal sheltering field become well respected, knowledgeable experts through PACCC certification and continuing education.
Welcome our 2022 Sponsors
PACCC Certified Professionals have established themselves as the Best of the Best in pet care so it should be no surprise that, in 2021, PACCC went in search of supporters who also represented the Best of the Best with their products and services. Researching and aligning with these organizations help us to increase the awareness of PACCC within the pet professional and pet parent communities. We highly recommend their products and services so, when searching for the highest quality, be sure to check out our selected sponsors. As a non-profit organization, PACCC relies heavily on the support of our sponsors and we are very thankful for each and every relationship with these wonderful organizations.
Diamond Level Sponsor
Platinum Level Sponsor
Gold Level Sponsor
Silver Level Sponsor
Bronze Level Sponsor
A Word from our Diamond Sponsor – Gingr
Gingr is proud to sponsor PACCC. Our team shares PACCC's mission to promote education and certification throughout the animal care industry.
Made by pet lovers, for pet lovers, Gingr serves all types of pet-care businesses. With over 4.12 million pets and 3.24 million users across dozens of countries, it's no wonder Gingr is the top pet-care software on the market today.
Over the last few months, Gingr has made some exciting releases:
Sales receipt + QuickBooks export
Customer portal and pet parent mobile app
Gingr Payments integrated payment processing system
Here's a sneak peek at 2022:
Dedicated phone support
Improved grooming and training appointment booking workflows
Specialist reporting
Revamped facility calendar
We look forward to an amazing 2022!