February 2021
Welcome to our first newsletter of 2021! Wow, 2020 was an interesting year! Despite the pandemic, PACCC was able to accomplish a lot! Read more in our 2020: A Year in Review wrap-up blog post!
Exam Update
Exam Windows
Although it is now too late to register for the March 6th to 20th, you can start preparing for the June 12-26 window! Note that the registration deadline is May 12th . For more information about registration, visit the PACCC website at paccert.org/exam-info/.
Practice Exams
If you are planning on testing this year, the practice exams are a fantastic way to prepare. Each exam gives you the opportunity to:
Review the type of content included on the actual exam
Learn more about question format, style, and level of difficulty
Assess any areas of weakness
For more information on practice exams visit paccert.org/practice-exams/.
New Study Group Alert!
We've recently merged our Facebook study groups into one group to provide a more enhanced level of support from professionals at all levels! Have you joined yet? This is where you can have your questions answered and also find high quality content that helps with studying! Join here!
Congratulations to Our Newly Certified Professionals!
The following are those who passed the November exam cycle: Professional Animal Care Provider Exam Emily Abbott, Cathy Brooks, Deborah Calvaresi, Rachael Cronkite, Olivia Davenport, Mckayla Delacy, Patrick Dougherty, Karah Hennigan, Kathleen Hennigan, Jennifer McKinney, Haven Olson, Kathleen Ozimek, Jocelyne Perez, Asia Poe, Brooke Racicot, Amberlie Robbins, Leslea Villigan Professional Animal Care Manager Exam Felicia Bennett, Jennifer Hicks, Talis Kostuik and Ashley Mosca Professional Animal Care Provider Exam Ellen Adlam and Amanda Lovegrove Congratulations to each of you and thank you for recognizing the importance of independent certification. Our pets are #saferinapaccc because of you.
Events
ODD Ball 2021
Thank you to the Owner's of Dog Daycare's for inviting us to attend the 2021 Virtual ODD Ball! We look forward to seeing you again next year!
January Best Practices Session
Thanks to everyone that joined and participated in the January Best Practices discussion on Canine Enrichment. We had a fantastic conversation about different products and activities. We also discussed creative ways to keep our pups engaged mentally and physically, at work and at home, by encouraging the use of their five senses. As a reminder, Best Practices sessions count for 1 CEU. We can't wait to see you at the next session which will be announced on our Facebook page.
Upcoming Webinar
The next PACCC Webinar will take place in April and will be hosted by Bill Hillis, co-owner of Social Pet Hotel and Daycare in Charlotte, NC. This webinar will cover the basic financial best practices necessary to successfully operate your pet care facility. Stay tuned to our social media channels for more information!
March Muttness
Throughout the month of March, educational sessions are taking place during an event titled, 'The March Muttness Education Challenge'. The event, hosted by the Dog Gurus, is not only including a session by PACCC Chair, Stephanie Shipley, but the proceeds from every $5 event registration fee will be donated to PACCC. Please register here. We can't wait to see you there!
CEU Updates
Fetch Find
We are extremely excited to announce that 8 Fetchfind courses have been approved for PACCC CEUs! They will soon be added to our Approved Programs Directory soon!
Certified Professional Spotlight – Debbie Sciortino!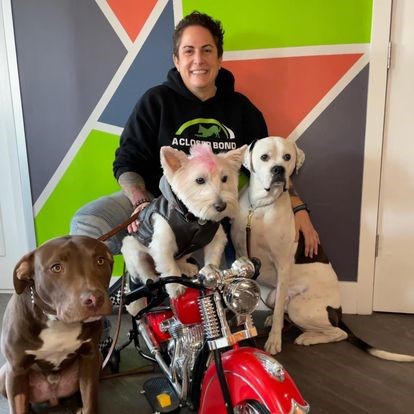 Debbie has been with A Closer Bond in Palatine, Illinois since 2018 where she first started her pet care career by creating a fitness program for the dogs. Her talents were immediately recognized and shortly after assumed the role of General Manager. Debbie's positive energy is contagious and can be felt instantly as soon as you meet her! Debbie is a Certified Professional Animal Care Provider (CPACP) through the Professional Animal Care Certification Council (PACCC), has her certification in Pet First Aid & CPR, is a K9 Fit Club Certified Master Trainer and has a certification in Infectious Disease Management from Heroes for Healthy Pets. When Debbie is not at A Closer Bond, you can find her working out at OrangeTheory Fitness, riding her motorcycle with her dog Mack, and adding to her shoe collection. Debbie has 5 furkids! 2 dogs; Benny and Mack, along with 3 cats; Stanley, Maxwell, and Betty White. What was your motivation for becoming a CPACP?  My motivation was to stop just telling our clients we are the experts in our field, I wanted to PROVE it. With how passionate and intelligent my staff is, I knew it would be a great way to showcase their talent. Getting our staff certified has also boosted their pride in caring for the dogs at A Closer Bond! Has being certified made a change to your business? Our clients have always trusted us to care for their pets, but this certification adds an extra level of comfort to our clients in knowing that their pet is in the best care possible. We have had several new clients choose our facility over our competitors when they discovered how many staff members have this certification. Would you recommend certification to other pet care professionals?  Absolutely! Like I said, it is time we stop telling clients we are the experts and start proving it instead. Other professionals in different industries go through intensive certifications to be able to do what they do, the pet care industry should be held to that same standard.
PACCC Supporter Profile – Gator Kennels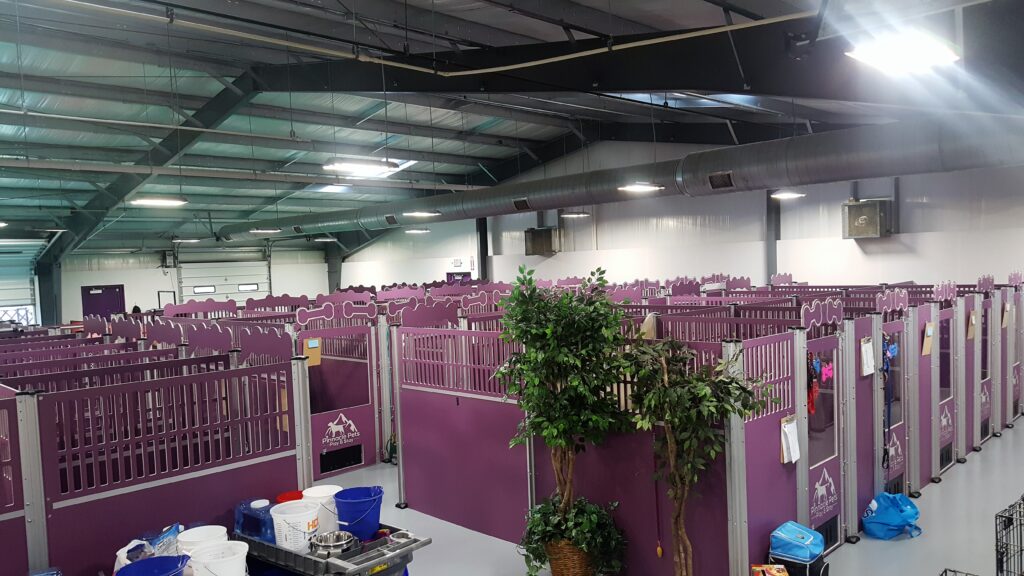 We would like to welcome Gator Kennels to our PACCC Community. This fantastic team began building kennels in 2010, so in terms of kennel manufacturing they are the "new kids on the block" compared to some of the other suppliers. PACCC is so thankful that Gator Kennels recognized the importance of a standard of care in our industry and actually reached out to us to get involved!!! It is not every day that a sponsor comes knocking on OUR door but they believe in our mission so that is exactly what they did. Please take a minute to read about Gator Kennels and check out some awesome pictures of their work: At Gator Kennels, we custom-build each enclosure to order. The kennels are sized to maximize the space available, allowing you to house more animals, comfortably.  Extra features such as glass windows, fast-feeder systems, logos or designs can be incorporated into the kennel – ensuring you get the look as well as the function you need for your specific business.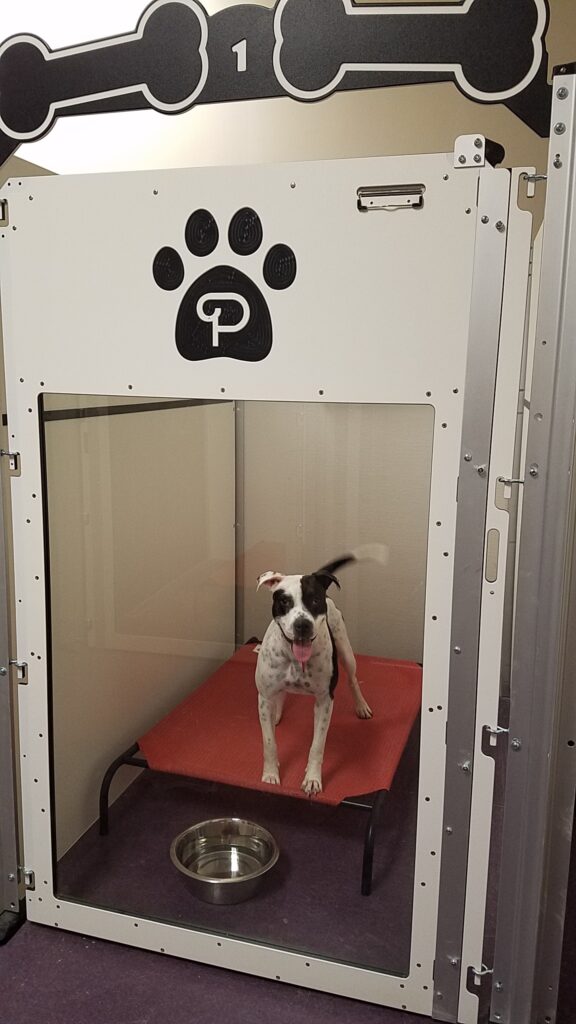 Our team consists of engineers with prior experience in a multitude of industries, materials, building projects and backgrounds. This enables us to consider multiple methods of manufacturing, materials, and designs. The rest of our team includes animal lovers and a microbiologist – where we can consider the safety aspect of the kennels, the dogs comfort, and cleanliness of the kennels as well. Gator Kennels has held the belief that: "Anyone can build a box to put a dog in – but not everyone can make the kennel a useful tool, designed to help the caregiver as well as providing a safe, comfortable place for the dogs." We are always working on improving the kennels – but we tend to take a 'big-picture' approach. What might work in one situation will not work everywhere. Also, we have to weigh the costs of manufacturing against the cost of the wear-and-tear against the kennels. This means that not every improvement is cost-effective enough to make it a standard feature – but we consider every bit of feedback we receive in the hopes that we can make adjustments to make the kennels better. The Gator Kennels team hopes our dedication to quality and our 'big-picture' approach to design shows through in every project. We want kennels to last a lifetime – but we also want kennels that look great, make your life easier, and keep the dogs safe – while still being affordable!
Board of Directors – Meet our New Members!
In January, PACCC was fortunate enough to add three new Board members! Welcome Jamie, Peg and Nichole!
Jamie Engerdahl, CPACP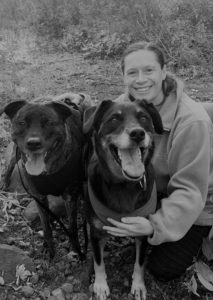 Jamie is the Owner of Kinder Canine Coaching in Manitoba, Canada, and has over twenty years experience in the Animal Care Industry. She is a Certified Professional Animal Care Provider, Certified Professional Canine Behaviour/Obedience Trainer, CKC Judge, Certified Veterinary Assistant, and an Animal Advocate. In her spare time, Jamie works alongside many Rescue Groups and Animal Welfare Organizations, offering expertise in several areas of the industry. As a Military wife, Jamie has been able to take her work all over the country and help many animals in a unique way. She specializes in Anxiety and Aggression Behaviour by helping pet parents understand their dogs' needs from their point of view. Jamie also likes to focus on prevention, safety and education with pet parents, striving for a successful, accepted and reliable Canine Good Neighbour. Jamie's passion has always been and continues to be to improve the standard of care in the Animal Care Industry. Her life currently revolves around her two dogs, Mya and Molly and her two cats, Hope and Boots. Mya is a Husky/Shepherd mix full of sass and silliness as she enters her senior years while Molly is a Terrier Mix who recently retired from being a Demo/Competitive Dog. Jamie enjoys competing in Scent, Agility, Flyball, Obedience/Rally, and Wag it Games with her dogs and her family hopes to welcome a new addition in the near future.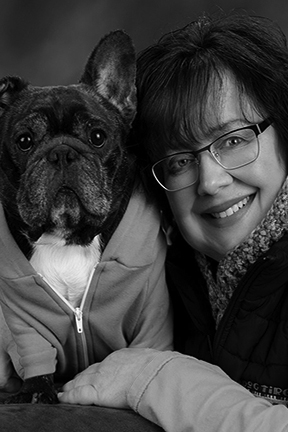 Peg Banks, CPACP, CPACM Peg Banks has been involved in nonprofit leadership for over 35 years. She has been the manager at Dog Tired K9 Activity Center in Anchorage, Alaska since 2006, is a founding member of The Normandy Project, and has served with Friends of Pets as past president, director and volunteer since 1996. Her pet care experience encompasses private boarding facilities, municipal animal shelters, and animal welfare organizations. In that realm she has also participated in strategic planning, development training, policy writing, and education outreach. Peg's passion is senior dog rescue and canine geriatrics. She is regularly engaged in canine hospice care and pet grief support for families experiencing loss, and is a member of the International Association of Animal Hospice & Palliative Care.
Nichole Bennett, CPACO In 2015, Nichole and her family turned their dream of creating a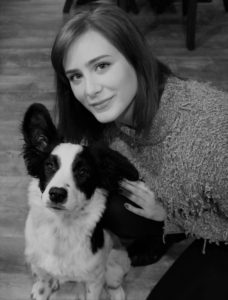 safe, healthy, and fun space for dogs into a reality when they opened Biscuits Doggie Daycare in Tacoma, Washington. Born and raised in Lakewood, Washington, Nichole graduated from Pacific Lutheran University in 2015 with a Bachelor's Degree in Psychology. Being well-educated in everything "dog" is very important to Nichole – she attended the Northwest School of Canine Studies and became certified in Canine Studies in May of 2016 and became a Pet Tech Pet First Aid and CPR Instructor the same year. Nichole will never stop pursuing new opportunities for learning and growth and is excited to help carry on the mission of the PACCC.