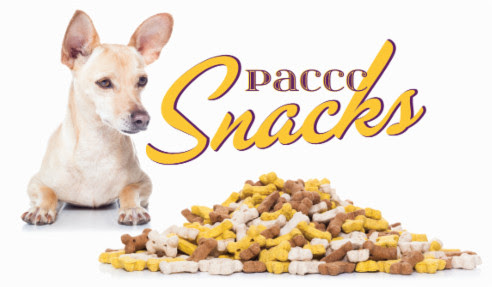 Tasty little updates on what's happening with the PACCC!
Announcements
Congratulations to our newly Certified Professionals! The following are those who joined the PACCC in the June 2022 exam cycle:
Professional Animal Care Provider Exam
Joselyn Aguilar (MA, USA)
Amanda Bowman (MA, USA)
Emily Cicchetti (MA, USA)
Jessica Cluchey (IL, USA)
Stephanie Cluchey (IL, USA)
Erin Culbert (MA, USA)
Jade Erickson (SK, Canada)
Arianna Falasca (MA, USA)
Brittany Fontaine (MA, USA)
Sarah Kandel (IL, USA)
Elizabeth Lanman (IL, USA)
Lindsay, McCormick (BC, Canada)
Jennifer Neary (MA, USA)
Josiah Nelson (IL, USA)
Juan Panta (MD, USA)
Jacqueline Poplawski (MA, USA)
Kirsten Powell (AL, USA)
Daniel Ramos (VA, USA)
Jessica Rivas (MA, USA)
Sarah Roman (WI, USA)
Erika Rooney (RI, USA)
Joseph Tempia (MD, USA)
Caitlynn Thatcher (MA, USA)
Professional Animal Care Manager Exam
Rebecca Childress (TN, USA)
Kennedy Ferguson (IN, USA)
Zachary Luers (IN, USA)
Rachel Martin (NC, USA)
Sandra Vinning (MA, USA)
Professional Animal Care Operator Exam
Kelly Cullum (MD, USA)
Heidi Durand-Lenz (RI, USA)
Jeni Mather (MA, USA)
Benjamin Royal (SK, Canada)
Jennifer Van Garderen (MO, USA)
Laurie Yost (PA, USA)
Thank you for your commitment to the safety and well-being of pets in your care. We are happy to have you as #partofthepaccc!
Introducing the PACCC App!
We are extremely excited to announce that you can now login to the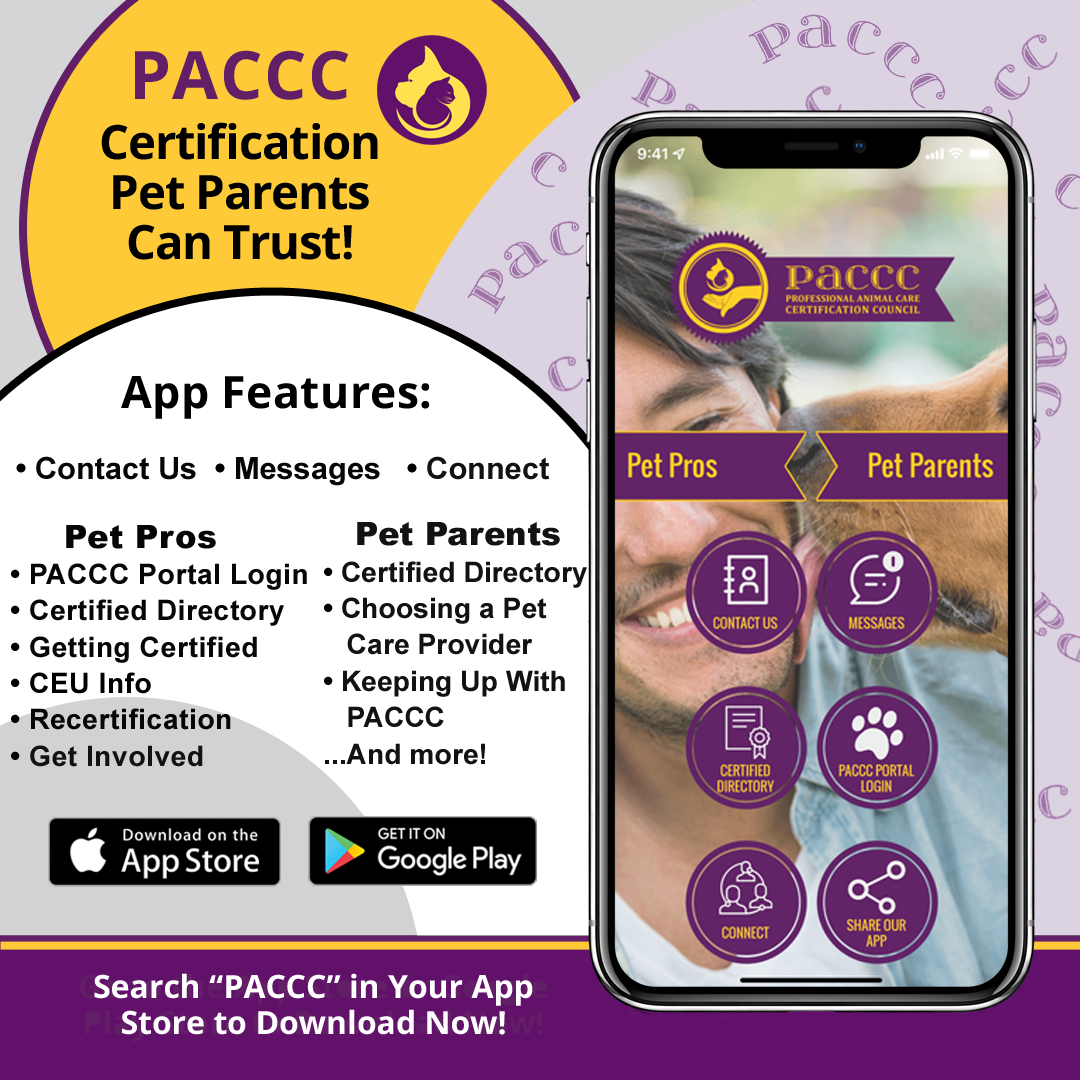 PACCC portal and access content through our app! Learn more at paccert.org/paccc-mobile-app/
For Apple devices, access the app here!
For Android devices, access the app here!
We want to send a THANK YOU to Katherine Fletcher from Doxieworks, who donated her resources and worked tirelessly with her team to have the app deployed by the IBPSA conference. We cannot thank you enough Katy!
PACCC's 2022 Founder's Award
PACCC is excited to announce the recipient of the 2022 Founder's Award! Congratulations to Sami Engle of Pender Pet Retreat in Chantilly, VA!
Sami has been in the pet care industry for over 30 years, 18 of which have been spent with Pender Family of Pet Care Companies. Here, she grew from an entry-level kennel assistant to executive-level leadership.
Accomplishments Include:
Veterinary Practice Management certification
Professional Human Resources certification
Certified Professional Animal Care Operator
AKC Canine Good Citizen certified Evaluator
Certified Compassion Fatigue Professional
Graduate of Purdue University's Veterinary Management Institute
Master of Science in Healthcare Management from University of Maryland
Certified Pet Tech CPR and First Aid Instructor
Key Initiatives Achieved:
All leadership hold PACCC and Fear Free certifications, as well as trained in Pet CPR & First Aid
Staff completion of Knowing Dogs 101, 201, and FetchFind training
Pet Salon AKC S.A.F.E. certified and all groomers S.A.F.E. certified
Head trainer is CPDT certified
Active member of IBPSA
Sami also volunteers with multiple Trap-Neuter-Release feral cat programs, as well as with FARVets, which is a group that travels to underserved countries offering free surgical services.
From Her Nomination:
Sami is described as a positive force unlike any other. She strives to uplift everyone she comes into contact with and she is a lifelong learner. The true light of her character is seen in what she does for others. It is her mission to raise the bar for animal care; she is an inspiration to so many and a prime example of what PACCC stands for.
Congratulations Sami!
Certified Professional Spotlight – Meet Ben Royal
PACCC: Can you tell us a little bit about yourself?
I'm super humbled that I am chosen to be featured, I love to share the world about what we do at Woodley Acres Pet Resort!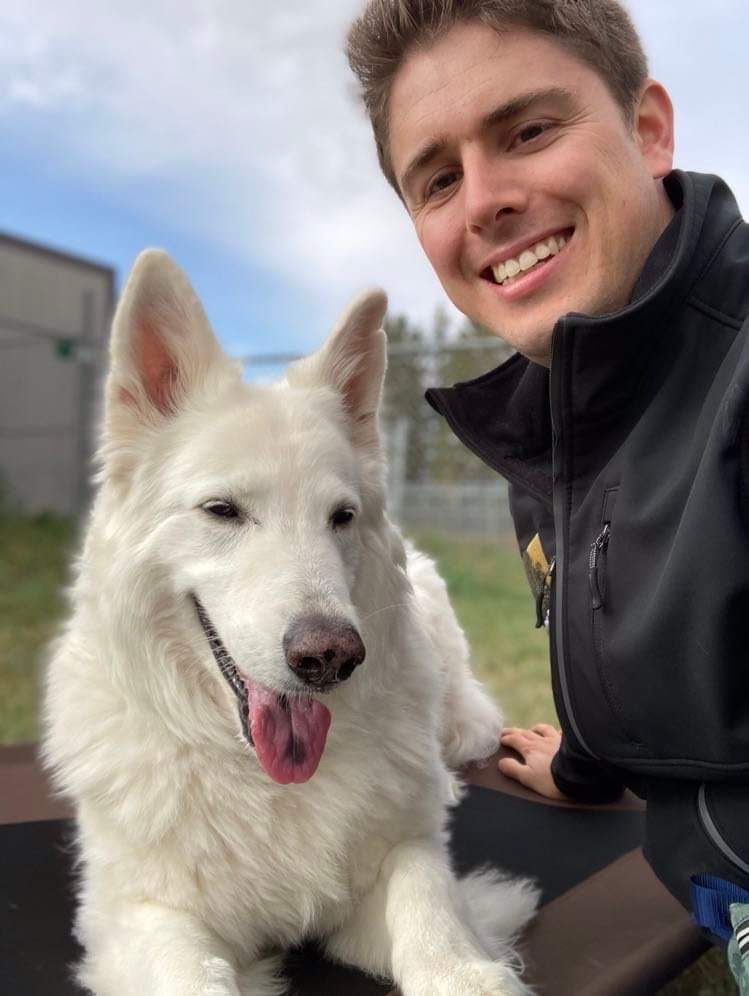 I'm co-owner and operator of Woodley Acres Pet Resort in Indian Head, Saskatchewan. I am a proud father of 3 and happily married to my wife and business partner, Stephanie. I'm also a pet parent to a Swiss Shepherd (Taiya) and a tabby cat (Buddy).
I graduated from the University of Alberta with BScN and have practiced as a Registered Nurse in Intensive Care since 2009. My wife Stephanie, dad Jim, brother Josh, and I founded Woodley Acres in 2016. I have always had an interest in starting a pet resort and starting this business has been a very rewarding experience. We joined as members of the IBPSA shortly after opening, and gained so much knowledge and connections over the years. Once I learned of PACCC, I knew I had to get certified. I have been a CPACP since summer 2020 and CPACO since summer 2022! Over the years Woodley Acres Pet Resort has grown to serve many communities in the southern half of the province.
PACCC: How long have you been working with animals?
I've been working in pet care since 2016, and love every minute of it. I continue to contribute to the wellness and fun at the resort in addition to connecting with the pet parents by either meeting or exceeding their needs. I'm super passionate about helping my team grow into professional pet care providers and making a difference in the community.
PACCC: Why did you choose to become PACCC certified?

I believe that my background in human health care, being registered to care for sick and injured patients really aligned with my desires to become certified in animal care while operating Woodley Acres. On a personal level, I feel that the process of becoming certified helped me to develop into the operator I envisioned. I value continuing education and always improving – and PACCC certification not only proves this but holds you accountable.
PACCC: Why do you feel that certification is important in the pet care/pet services industry?
I strongly believe that certification is important in the pet care industry. I view each pet as a member of the family. I know personally I would want to know that my pet was cared for by a professional certified and held accountable to the highest industry standards. I see certification as the future of pet care.

PACCC: How did you tell your friends, family, customers, etc. that you obtained your PACCC certification?

As soon as I became certified I shared it with my family, friends, and customers – Woodley Acres Pet Resort is proud to have staff certified. It is shared via our website, email signatures, newsletters, brochures, basically anything that gets in front of our clientele. I get a lot of questions from customers about what it means to be certified. I am proud to share with them what it means and how it should matter to them.
PACCC: How did you prepare for the exam?
I prepared for the exams by studying training materials provided by trusted organizations in pet care. The study guide on the PACCC website was very helpful as are the practice exams.
PACCC: Would you encourage others in the industry to become certified? If so, why?
I absolutely think others in pet care should become certified. I believe this will become the standard, being a rapidly growing industry. Getting certified sets you apart, not only from the customer perspective knowing that a certified pet care provider has proven their ability to know how to deliver the highest quality care. As an employer it absolutely matters – a team of certified professionals creates a clear distinction between a job in pet care and a career path in pet care.
Exam Update
2023 Exam Dates
Next year's exam windows have been announced!
March 4-18, 2023 (February 8 registration deadline)
June 10-24, 2023 (May 10 registration deadline)
November 4-18, 2023 (October 11 registration deadline)
Test from Anywhere Anytime

You can choose to take the exam at one of the hundreds of Prometric testing sites around the globe or, if physically going to a testing center is difficult, you can also take the exam 24 hours per day, 7 days per week via remote proctoring. Of course, there are some things to keep in mind when opting to take this exam from the comfort of home:
The exam is still a proctored exam with strict testing regulations and security and a live person on-screen while during testing.
A strong and reliable internet connection is required. If your connection fails and it is determined to be on your end, you may forfeit any exam fees.
A testing area free of clutter, paper, books, etc. is required.
Current technology prevents special accommodation requirements however these are still available at in-person testing facilities.
Leaving the testing room for any reason is not permitted. This includes bathroom breaks.
No food or drink is allowed.
Learn more about what to expect here.
Practice Exams
If you are planning on testing this year, the practice exams are a fantastic way to prepare. Each exam gives you the opportunity to:
Review the type of content included on the actual exam
Learn more about question format, style, and level of difficulty
Assess any areas of weakness
For more information on practice exams visit paccert.org/practice-exams/.


For Current Certified Professionals
If you are currently certified with PACCC, ensure you have joined our private Facebook group and that your information is up-to-date in our Certified Directory. To modify your personal information, click here.
Pet Parents Spotlight
Shannon Payne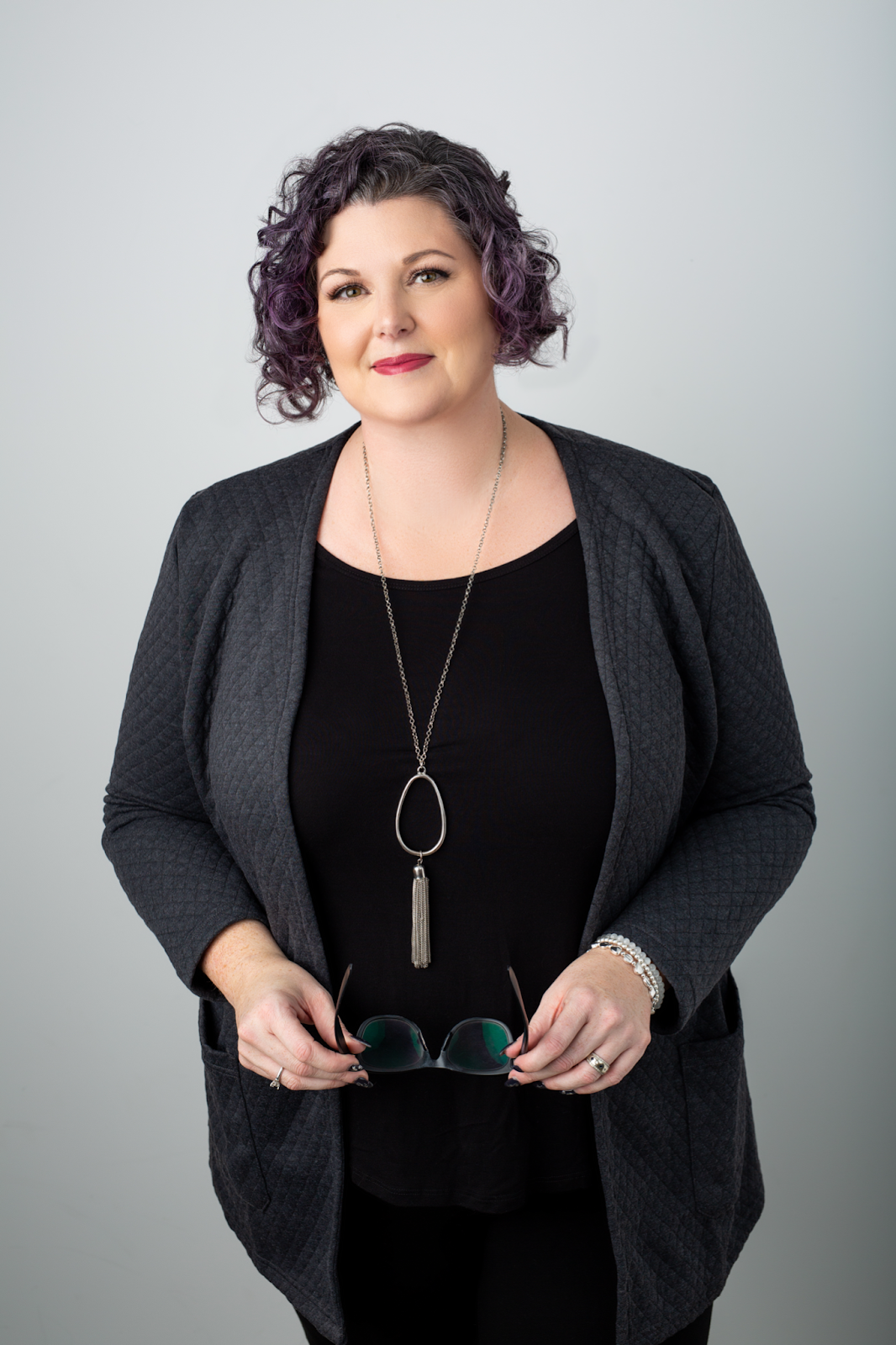 Meet Shannon Payne, proud dog Mom to Fiona and a strong supporter of PACCC! Shannon is an avid proponent of independent, third-party certification in the pet care industry since becoming aware that training, experience, and education are not required when working with pets.
As a pet parent, why is certification important to her? Here is what Shannon had to say: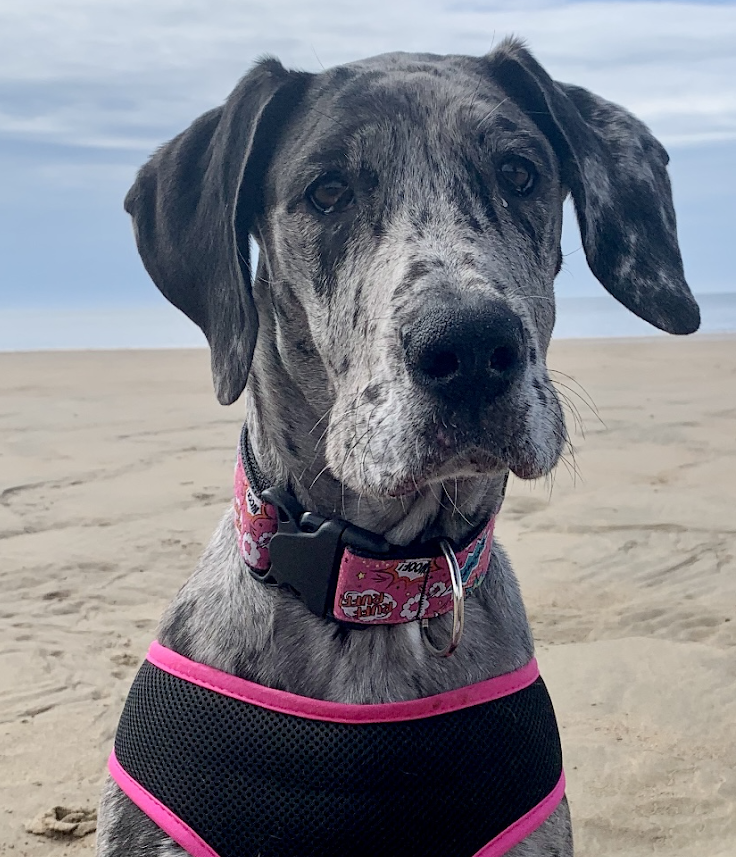 "My pets are part of my family. I care deeply about their wellbeing, safety and happiness. When my human children were going to daycare, I made sure they went somewhere they would have fun but also a place that was safe and where the staff were trained to deal with situations should they arise.
I assumed that regulations like ratios and first aid were mandatory for pet care facilities as they are for child care facilities. Now, knowing that isn't the case, I look for the PACCC third party certification. This gives me peace of mind, knowing that the facility and staff take their work seriously, that this is more than a hobby for them.
So many industries have third party certifications to ensure a high quality of knowledge and professionalism, as pet parents it is time that we expect the same for the pet care industry too.
Like I did, so many people assume there are already requirements to have a pet care facility – we all want the best, we just don't know what we don't know. To help with this, I am constantly sharing the Choosing a Pet Care Provider check-list and info about PACCC to anyone that will listen to ensure families have the best experience possible with their pet care facilities."
Media Mentions
Social Pet
Social Pet was voted Best Boarding Service and Best Grooming Service by the readers of South Charlotte Weekly. Check out their award here!
The Good Dog Spot
CPACO, Cory Staples, and CPACM, Jennifer Rueli, were recently mentioned in the Business West Blog. Congratulations Cory and Jennifer!
Playful Pups Retreat
Congratulations to Laurie Yost and her staff at the Playful Pups Retreat in Elizabethtown, PA, for winning the LancasterOnline award for Dog Training, Kennel and Daycare! You can read about this amazing accomplishment here.
We love when Certified Professionals are in the media! If you've submitted a recent press release or been in your local news, let us know by contacting [email protected]
Events
2022 IBPSA Flow Business Conference – Orlando, FL
PACCC was thrilled to attend the IBPSA Flow Business Conference once again! We were ecstatic to see so many of you on the tradeshow floor and in the Best Practices sessions. Thank you to Carmen and the rest of the IBPSA team for being incredible hosts (as always) and to our amazing board of directors and volunteers who donated their time setting up and running the booth. Can't wait to see you next year!
Facebook Lives – The Truth About Regulations in Pet Care
Stephanie Shipley, PACCC Chair, conducted an in-person 
education session
 for the general public and legislators in New Brunswick, Canada,, which streamed live on the PACCC Facebook page and has been viewed more than 3400 times. The session offered members of the community information about the lack of regulations and the reality of the requirements (or lack thereof) to operate as an independent pet care service provider or facility. This session was modified slightly and presented to attendees at the 2022 IBPSA FLOW Business Conference in Orlando.

Pet Boarding and Daycare Expo
This year's expo is November 7-10. If you are on our email list, you can expect to receive details pertaining to a Social event we will be hosting closer to the event date.
The ODD Ball
PACCC was once again fortunate enough to be invited to the Owner's of Dog Daycare Ball (ODD Ball) in the Winter of next year!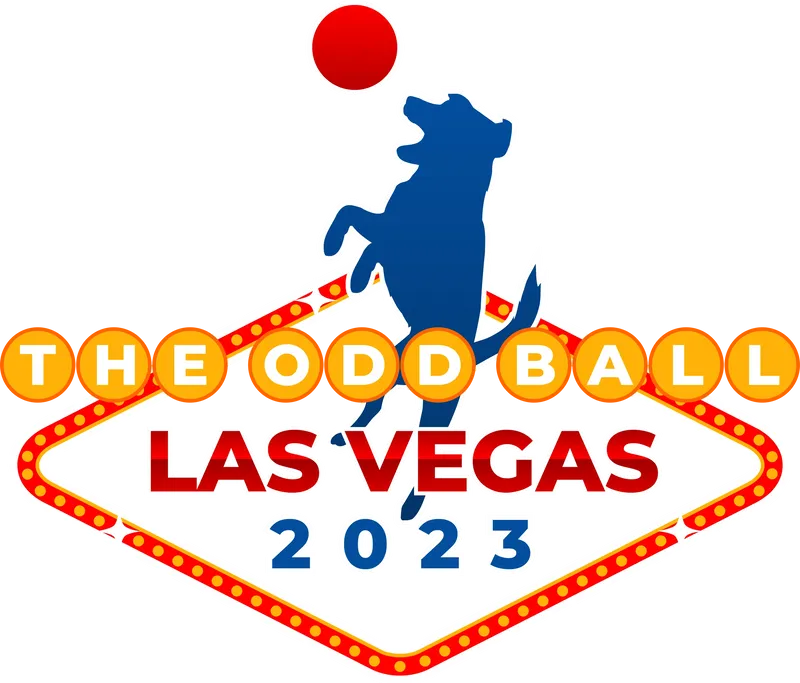 The event is returning in-person and will be in Las Vegas from January 30th to February 1st. We are excited to see you there!
Webinars

We were thrilled to host three fantastic educational webinars recently. First, we had Thom Somes of PetTech® discuss the subtle cues our pets can give that could be signs of a serious health problem in your pets. Next was Serge Traylor from Natura Turf, who presented a fantastic and innovative way to keep your back yard or play yard a fun and safe environment for your furry family. Thirdly, The Paragon School of Grooming and Gingr co-hosted a webinar on the Future of Pet Grooming. Each session earned viewers 1 CEU.
Couldn't make the live event? You can catch the recordings of these and our other webinars on our website!
CVMA
PACCC took the opportunity to step into Canadian territory in July 2022 by attending the annual CVMA (Canadian Veterinary Medical Association) Conference in Halifax, Nova Scotia. We were overwhelmed by the positive reception and enthusiasm expressed by Veterinarians, RVTs and hospital managers from across Canada.
SuperZoo

In partnership with our supporters from the IBPSA, PACCC was represented at SuperZoo in August 2022 in Las Vegas. We had the opportunity to speak with many individuals about the need for regulation, certification and ongoing education in all areas of pet care. SuperZoo 2022 was the largest the event has seen with more than 22,000 attendees!
Podcast
Stephanie Shipley and Jamie Engerdahl had the opportunity to have guests on a podcast held specifically for pet parents with dogs who have a MegaE diagnosis. These pet parents find themselves in a position where finding a pet care provider who has the skill and knowledge to care for a dog who has MegaE is difficult or impossible. They were thrilled to learn about PACCC Certification as a starting point for finding the perfect pet service provider.
Recertification
Thank you to those who have re-certified so far this year! We appreciate your continued dedication to the safety and wellness of pets! #saferinapaccc
Certified Professional Animal Care Provider
Stephanie Shipley (NB, Canada)
Laura Hutchinson (MD, USA)
Kendall Duncan (FL, USA)
Katie Cushing (IL, USA)
Melissa Peters (PA, USA)
Nee Kang (Singapore)
Laura Schorrak (WI, USA)
Certified Professional Animal Care Manager
Deborah Crawley (WI, USA)
Stephanie Tauscher (WI, USA)
Certified Professional Animal Care Operator
Samantha Engle (VA, USA)
Laura Schorrak (WI, USA)
Janie Budnick (MO, USA)
Recertification Reminder
Several Certificates expire this coming December. November 30th is your deadline to submit your recertification application. Use this link here to get started!! https://paccert.org/recertification/
CEU Updates
PACCC Portal

If you are a certified professional and have yet to register for the PACCC Portal, you can do so at
paccert.org/register
. If you have already registered, you can access the Portal at 
paccert.org/login
 or by selecting the new Portal button on the top-right of the main page of our website (
paccert.org
).
Chats with the Chatfields
Our friends Dr. Jenifer and Dr. Jason Chatfield bring a wealth of experience and knowledge to the pet industry and pet parents via their podcast, 'Chats with the Chatfields'! PACCC is thrilled to be able to partner with the Chatfields to make their podcast approved for PACCC CEUs! Relevant episodes contain PACCC CEU information.
Meet Kuranda, one of our amazing sponsors!

"Kuranda is a family owned company of 45 employees from sewing & production, to shipping & customer service, to website development & marketing and we've been in business for 35 (mostly) wonderful years.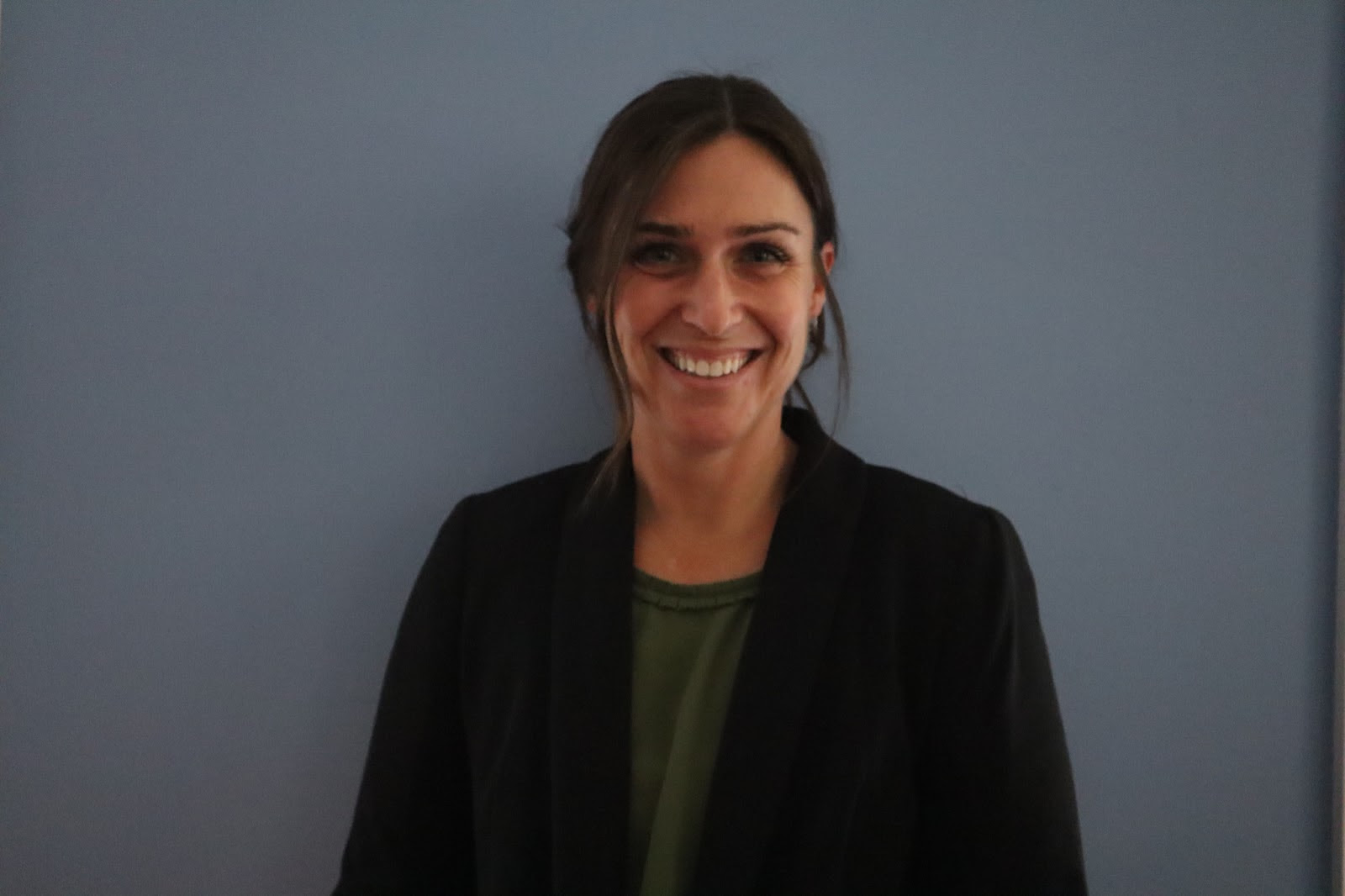 We do our absolute best to source all our materials domestically and everything is manufactured and shipped from Glen Burnie, Maryland.
When you call us with questions or to check on or make a change to an order, the person who answers the phone is very likely to have played a role in the production of your bed and there's a good chance they'll be the one to ship it.
We believe that the best customer service comes from a deep understanding of our product. That's why everyone at Kuranda is or has been involved in production, shipping and customer service.
This is how we are able to constantly evolve our products based on customer needs and it's how we can help you find the best bed for your dog.
Our beds come with a 1-year chew proof warranty and we offer replaceable parts for all components should you ever need them."
A Message from one of our Sponsors – Gingr
Made by pet lovers, for pet lovers, Gingr is the top pet-care software for pet kennels, facility-based groomers and trainers, and dog daycares around the world.
Recently signing up their 3,000th customer, Gingr has been hard at work with exciting new features, including:
Picture and text messaging
Phone support
Pet parent mobile app
Grooming-specific reporting and features
An upgraded facility calendar for day-to-day operations
We're excited to see you in Hershey! Look for the Gingr booth for demos and support.
PACCC-certified professionals get 20% off list price! Email [email protected] for more information. Current customers, email [email protected] or call 833-614-4647.