May 2020
Certified Professional Spotlight – Meet Stephanie Brooks!
PACCC: What was your motivation for becoming a CPACM?
It was incredibly important to me to become a certified professional because in South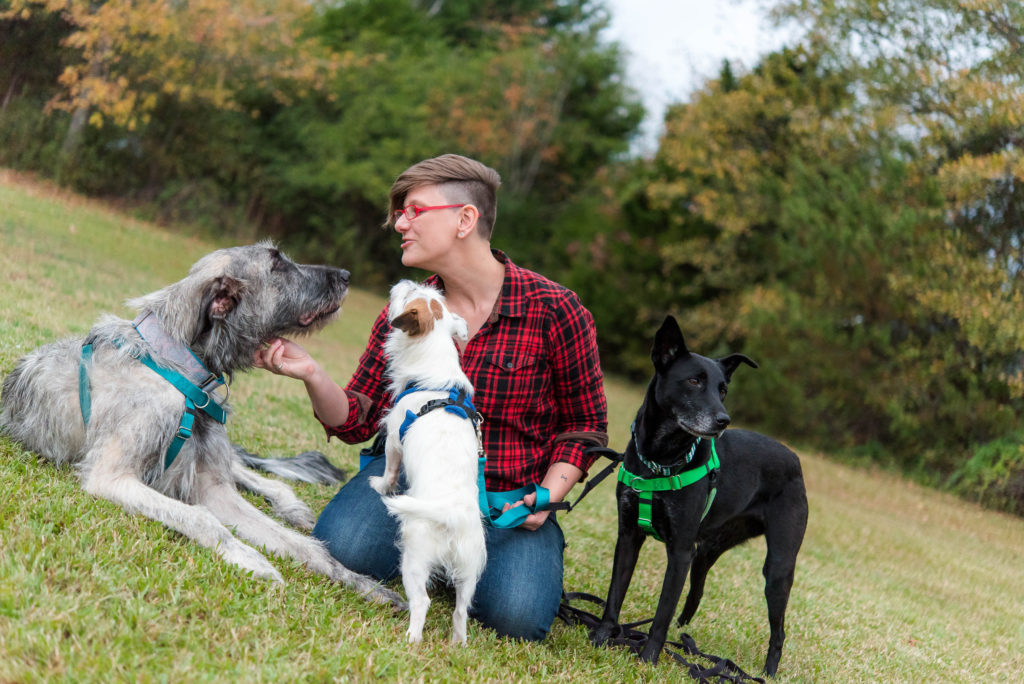 Carolina we are an unregulated industry. PACCC encompasses practices and standards of care that we have done as a business since our inception in 2011. I am excited to be part of an organization that helps hold pet care services to such a high standard.
PACCC: Has being certified made a change to your business?
Many things that certification required I be knowledgeable about were already things our business was emphasizing, but in studying for the exam I did learn quite a few things about health that have been very useful.
PACCC: Would you recommend certification to other pet care professionals?
Absolutely. Becoming certified is a fabulous way to show your clients how much their dogs mean to you. Maintaining certification requires you to be learning and brushing up on the latest advances and recommendations.
PACCC: What are some of the courses, books, websites, etc., that you found most valuable when preparing to take the PACCC Exam?
The requirement that you have over 4,000 hours in the business was definitely helpful! I love immersing myself in webinars and books to continue my education. Reading up on dog body language and off leash play by Dog Gurus were good resources. Putting those into practice by observing and managing groups of dogs over the years was invaluable. Having a mentor to ask questions of when starting out was a great help. And the practice exams offered were invaluable. Those show you where you might need a little additional studying prior to the exam. (I needed more studying in accounting – it's not my favorite!)
Website: Since Tail Lights Dogs' beginnings, Stephanie Brooks has been instrumental in making the vision come alive. She has worked alongside Tail Lights' founder Mira Jones in all aspects of managing and decision making, excelling each step of the way!
Through her knowledge of dog care and behavior, along with exceptional customer service, Stephanie personifies the mission of Tail Lights Dogs. She continues the mission: to provide a safe, welcoming facility, in which our clients may rest assured their dogs are carefully supervised, positively trained and warmly loved during all stages of their lives.
PACCC Supporter Profile
We want to recognize Gingr for their dedication to creating certification pet parents can trust! Gingr has been a great friend to PACCC over the years and has played a key role in our success.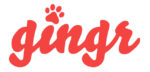 Not only is Gingr a user-friendly dog daycare, kennel and grooming software, but they are also a great supporter of our industry. They are passionate about pets, pet care business and the smooth running of pet-care businesses. They believe being certified in animal care sets you apart as a professional employee in the pet-care industry. They also share in the belief that your peers, employers and customers will recognize you more as a professional with skills and comprehensive knowledge of how to care for pets. Both PACCC and Gingr feel that this level of knowledge will help you earn more, manage the risks of your job and help build the reputation of the company you work for or own. Also, did you know – If you are a Gingr software user, you receive a 10% discount on PACCC exam registration?!
Other Support
A sincere thank you to those who donated to our 10 days of Love Campaign. Together, we were able to raise $1,525 to assist with the almost $10,000 in fees we have incurred with changing testing organizations. Thank you to the following:
Kari Campbell, Katy Cushing, Stephanie Shipley, Judy Breton, Dave and Jess Zellmer, Jamie Engerdahl, Beth Jones, Alex McKinnon, Michele Ziomek, Barbara Noll, Carmen Rustenbeck and the two anonymous donors.
PACCC would also like to send a special thanks to those individuals or businesses who have chosen to become monthly supporters. The option of contributing a smaller monthly donation makes it easier to become a PACCC Sponsor. Thank you to Kari Campbell at Dog Tired Daycare in Alaska, USA, Katy Cushing at A Closer Bond in Illinois, USA, and Stephanie Shipley at Paw & Order in New Brunswick, Canada.
COVID-19 Updates
The COVID-19 Pandemic has caused great stress for the pet care industry. During these difficult times, Pet Care Providers need to stick together. With that in mind, we've compiled a list of knowledgeable resources to help assist with navigating through the challenges of our new normal.
US Government Response to COVID-19
Small Business Guidance and Loan Resources
Paycheck Protection Program Information
Coronavirus Relief Funding Options
Small Business Guide – Coronavirus Emergency Loans
COVID-19 Pet Industry Rssources Provided by IBPSA
Canada's COVID-19 Economic Response Plan
COVID-19 and Pet Care Businesses: The Essential Guide(Gingr)
Exam Update
In March, testing centers worldwide shut down, leading to the rescheduling of many PACCC exams.
If you were affected by the closures and have yet to reschedule your exam, please contact Prometric at prometric.com/contact-us.
For the latest information on site closures, click here.
Congratulations!
Two individuals were able to sit for the Certified Provider exam prior to the closing of testing centers. We are excited to announce that both of these individuals have passed! Congratulations to Zoe Hunter from New Brunswick, Canada, and Sabine Maarse from Ontario, Canada! We are ecstatic that you are now #partofthepaccc!
Have time to Study?
If your business has slowed due to the current pandemic, you may find yourself with extra time on your hands. This is the perfect excuse to start thinking about sitting for a PACCC exam! Not sure where to start? Study Groups, Practice Exams and other resources can be found at paccert.org/paccc-prep/
Upcoming Webinars
Don't miss out! Our next free educational webinar, presented by The Dog Gurus, is on Thursday May 7th at 11am EST. Register here: bit.ly/PACCCWebinar
This session is called 'How to Avoid Pet Tragedies in Your Pet Care Business' and The Dog Gurus are giving away a FREE BONUS ITEM to those who attend the live session! ?
Make sure to register ASAP as there are limited seats! Remember, all of our webinars count towards one PACCC CEU! ?
Events
Rebound, Rebuild, Recover Virtual Conference
PACCC was fortunate to host a virtual booth at this Dog Gurus event that took place virtually on April 29th and 30th. Thank you to those who were able to stop by our booth! PACCC would also like to thank The Dog Gurus for their continued support!