MAY 2019
Certified Professional Spotlight
Meet Kelsea Shaw, CPACP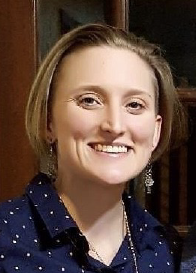 Kelsea Shaw, CPACP, of Corpus Christi, Texas, lives in her hometown with her girlfriend of over 10 years and their 4-legged fur kids: 10-year old terrier mix, Charlestein McFarley, and 3-year old tuxedo cat, Bean Nugget. Kelsea's career in pet care began in 2010 when she worked as a kennel tech and dog bather and supervised small group play at The Pooch Pad. In 2011, she joined the team at Barkaritaville Pet Resort, starting as receptionist and moving into lodging, bathing, and daycare before being promoted to Lodging Manager in 2017 and then to Operations Specialist in 2018. Her breadth of experience makes her perfectly suited for her current role where she fills in for all departments (Lodging, Customer Service, Daycare, Bathing), fine tunes department processes, writes protocols, and assists with administrative needs. As Kelsea puts it, "you name it, I probably do it!"
Through education and certification, Kelsea has acquired a wide range of credentials to help ensure the safety of the pets in her care including becoming a Certified Professional Animal Care Provider (CPACP) in April 2018.
Learn more about Kelsea and why she became PACCC certified on the blog…
Exam Update
Next exam dates and getting ready
Another group of dedicated pet care professionals recently took the leap to become part of the elite PACCC and we will be announcing their accomplishment once all of the results are in and we can celebrate these professionals together.
Are you ready to join the PACCC?
The next round of PACCC exams takes place June 15-29, 2019, but registration for this testing window closes on May 15, 2019. There is also an exam window in November 2019 but why wait?
Are you "on the fence" and aren't sure what or how to study or prepare for the exam?
PACCC doesn't want you to miss out on being an industry leader. Let us put you in touch with pet care professional who have successfully taken the exam via PACCC Study Groups on Facebook led by CPACPs, CPACMs, and CPACOs. These groups will allow for some discussion about various exam topics, best practices, resources that were found to be beneficial, and a moderator to have your questions answered throughout the exam preparation process. If you are a certified professional and would be interested in moderating one of the three Facebook Study Groups, we would love to hear from you. Please get in touch with us at [email protected] by May 14th.
Need recommended resources to prepare?
In addition to the creation of the PACCC Study Groups, PACCC has reached out to many of our already certified professionals to ask them which resources they found most valuable when preparing to take the exam. We have compiled the results, sought out the best prices, and now have many of those recommended resources available to order directly on the PACCC website. With a single click, you can order some of these resources AND a portion of the proceeds will come back to PACCC to further our message of the importance of certification in our industry. Visit https://paccert.org/paccc-prep for details.
CEU Update/Deadlines
Tips and reminders to stay certified
Those CPACPs who became certified in 2016 need to renew your certification with approved CEUs by the end of December 2019! This will extend your current CPACP certification for another 3 years. The Recertification Handbook and the CEU Tracking Form are on the PACCC website. You can submit your Application for Recertification online. Download the Recertification Handbook at https://paccert.org/recertification. You may very well already have all of the CEUs you need to extend your certification another 3 years! Don't delay in tracking those CEUs and submitting them for recertification.
Upcoming Events
Free Webinar
WHAT: Using Online Technologies to Ensure the Health, Safety & Well-being of Pets in Your Pet Care Facility
This webinar will explore the use of technology to help track and maintain health and safety in pet care facilities. Co-presenters Gray Moore, owner and operator of Dog Tired Dog Enrichment Center, and Andy Gale, Director of Customer Consultation at Gingr software, will explore the use of software and other tools in data-tracking, communication, training, employee-accountability, and incident management.
WHEN: May 16, 2019 at 11:00 EST
WHERE: Online. This webinar is FREE but you must register to be able to access. REGISTER HERE. This webinar has been approved for 1 PACCC CEU.
Free Webinar
WHAT: Get Ahead of the Cough presented by Annette Uda from PetAirapy taking place in June 2019. Watch for registration details hitting your Inbox soon.
The PACCC Live!
PACCC had a terrific spring gaining great exposure at some fabulous events. We had the pleasure of meeting some of the industry's top professionals at the Dog Gurus Business Growth & Dog Behavior Summit that took place March 27-28 in San Antonio, Texas. Enjoyed our conversations about the importance of obtaining third party independent certification. We also had a wonderful time hosting many of you at the PACCC booth at the Pet Boarding & Daycare Expo West April 29-May 2 in Burbank, California.
If you plan to attend a local pet expo or pet related event, we would love to hear all about it! Maybe you would benefit from some PACCC information or handouts to tell the pet parents in your community all about PACCC? If so, please contact Alana at [email protected] for official ready-to-print marketing materials.
PACCC Supporter Profile
As a not-for-profit organization, we rely heavily on the support of individuals and organizations to assist PACCC in spreading the word about the importance of obtaining independent certification in the pet care industry. Which is why we would love to share with you some information about these generous organizations that believe in PACCC's mission and vision. Meet…

Pet Tech is a long-time supporter of PACCC and is currently our 2019 Platinum Sponsor. Pet Tech has assisted PACCC to increase awareness about the importance of independent certification through the distribution of PACCC materials to pet professionals and pet parents around the globe.
Did you know that April was Pet First Aid Awareness month but the skills of Pet CPR & First Aid are timeless? Would you be able to help your pet in an emergency? If they were choking? Bleeding? Not breathing?
With a series of well-established courses geared to "Improving the Quality of Pets' Lives, One Pet Parent at a Time"™, Pet Tech is a premiere education provider with several of their courses already approved for the PACCC CEU program. Whether it's their full 8-hour PetSaver Program, 5+ hour Pet First Aid & CPR Course, the 90-minute Hiking & Walking class, or the comprehensive 3-day Pet Tech Instructor Training, the information is up to date and easy to understand and remember. Look for a listing of available PetTech courses near you on their website https://pettech.net.
Don't see a course near you? PetTech Instructors are so committed to getting the education into the pet community that they may be available to travel to your area to conduct a session tailored to your group's needs as pet parents or pet care professionals. Just ask!
PACCC sincerely thanks Thom, Cindy and the entire Pet Tech family for their ongoing daily support of PACCC.
If you or your organization would like to help PACCC spread the word about the importance of independent certification in the pet care industry, we would love to hear from you! Contact us at

[email protected]

.
A Few More Bits..
Getting Social
The PACCC social media sites have exploded in the past few months thanks to our loyal supporters and ever-growing list of certified industry professionals.We are now boasting more than 630 Instagram followers and 1,668 followers on Facebook. We would love to see your pictures, memes, questions and advice, so visit one of these sites today (see icon links, below) and say "hi."
Did you see our newest PACCC PSA?
Geared specifically for pet care providers, PACCC encourages credible pet care provides to not only tell their clients that they provide exceptional care but to take a few hours to take one of the 3 exams (Provider, Manager or Operator) to prove their knowledge. If you missed it, you can check it out here.
As a pet parent, you can share this link with your local pet care provider.
Where Are You?
Over the past few months, PACCC Board Members have been reaching out to our certified professionals to gain insight about how PACCC can better assist with marketing initiatives and to ask some key questions about what they would recommend to individuals preparing for the exam. We have had some wonderful discussions with our CPACPs, CPACMs and CPACOs but there are some that we were not able to reach due to a change in contact information. Please take a few moments to make sure PACCC has your most up to date information.
Simply head to https://paccert.org/certified/ to keep us up to date with your contact information.