FEBRUARY 2019
Certified Professional Spotlight
Meet Kari Campbell, CPACO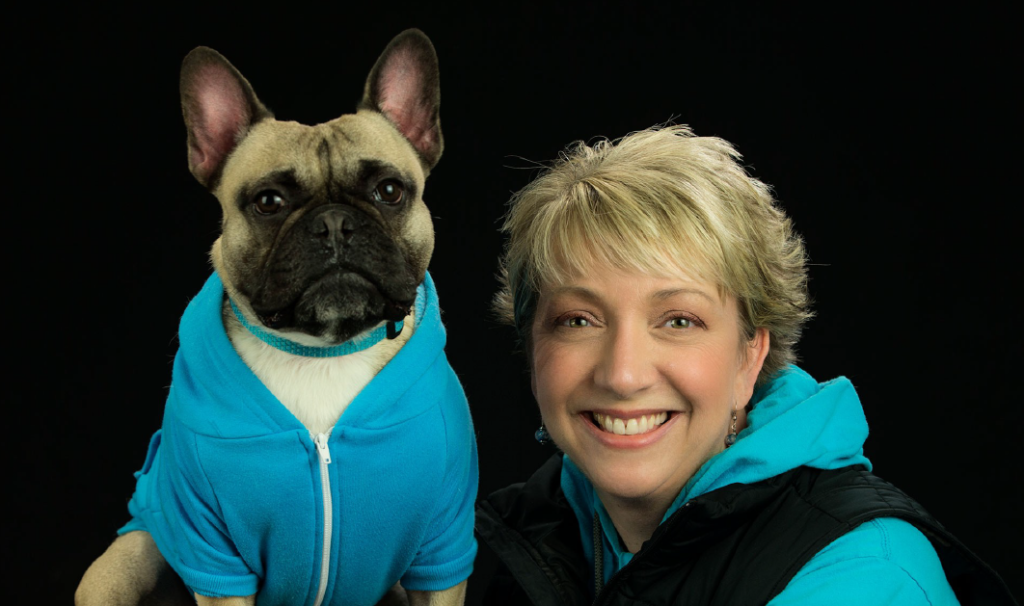 Born in Santiago, Chile, and raised in Washington, Kari Campbell's unique upbringing is matched by her unique professional experience as an accomplished opera singer, with an educational background in vocal performance. Having toured through Japan, Europe, and the United States, she has performed with several opera companies and orchestras. Although her education and singing experiences have been very rewarding, her lifelong dream has been to work with animals. In 2005, Kari founded Dog Tired Doggie Daycare in Anchorage, Alaska. Kari's facility is a bright and vibrant place for pups to play, with the health, safety, and well-being of her guests remaining her top priority. Her passion is to provide the highest level of care for her clients through education, compassion, and communication. She shares her life with a Pug/Boxer, Tobe, and a French Bulldog, Newton.
Learn more about Kari and why she became PACCC certified on our blog.
Exam Update
Next exam dates and getting ready
The PACCC is definitely growing with each and every round of exams and we couldn't be happier. Currently, there are 104 Certified Professional Animal Care Providers (CPACP), 14 Certified Professional Animal Care Managers (CPACM), and 8 Certified Professional Animal Care Operators (CPACO) from all over North America and overseas.
Are you ready to join the PACCC?
The next round of PACCC exams takes place between March 23 – April 6, 2019, and registration for this testing window closes on February 28, 2019. There is also an exam window in June 2019 and again in November 2019 but why wait? To learn more about registering now, visit https://paccert.org/exam-info.
They say practice makes perfect
An excellent way to highlight your areas of knowledge that could use a little extra review time and, at the same time become familiar with how exam questions are formatted, is to take a PACCC Practice Exam online in the comfort of your own home or office. Registration for the practice exam is quick and easy so do. Visit paccert.org/practice-exams for more information.
CEU Update/Deadlines
Tips and reminders to stay certified
In 2019, our very first CPACPs will be renewing their certification at the end of 2019 and extending their CPACP credential for another three years. The Recertification Handbook and the CEU Tracking Form are available on the the PACCC website. You can also submit your Application for Recertification online. For more information about recertification, visit paccert.org/recertification.
A quick reminder for all certified professionals, don't forget to keep track of your CEUs as you accumulate them so you can get credit for all of the learning and education. There are currently 50+ courses and learning activities approved for PACCC recertification with more being added every month. If you think that you have a local course/learning/workshop that should be considered as an approved PACCC CEU, you can always submit to have it approved by the PACCC. Check out the CEU page on the PACCC website for more details at paccert.org/ceu.
Don't get the chance to travel often but need to accumulate CEUs? Did you know that there are different ways that you can earn CEUs aside from courses and conferences? For example, you might learn how to write some of the questions that will appear on future exams. If this is of interest to you, please get in touch with our Exam Committee chairperson, Anna Torres-Radle at
[email protected]
. Be sure to consult the
Recertification Handbook
for more continuing education information.
Upcoming Events
PACCC had a terrific summer and fall in 2018 gaining great exposure at some fabulous events. You may have seen us at the IBPSA Pet Care Services Educational Conference & Trade Show in St. Louis, Missouri, or at the Pet Boarding & Daycare Expo in Hershey, Pennsylvania. We had a terrific response from the attendees and were able to put some certified names to faces who visited with us. We are also planning to meet some more of our certified professionals at The Dog Gurus Business Growth & Dog Behavior Summit taking place March 27-28, 2019, in San Antonio, Texas, and others at the Pet Boarding & Daycare Expo West April 29 – May 2, 2019, in Burbank, California.
If you plan to attend a local pet expo or pet related event, we would love to hear all about it! Maybe you would benefit from some PACCC information or handouts to tell the pet parents in your community all about PACCC? If so, please contact Alana at [email protected] for official ready-to-print marketing materials.
PACCC Supporter Profile
As a not-for-profit organization, we rely heavily on the support of individuals and organizations to assist PACCC in spreading the word about the importance of obtaining independent certification in the pet care industry. Which is why we would love to share with you some information about these generous organizations that believe in PACCC's mission and vision. Meet…

Dog*Biz has been an invaluable supporter of PACCC by helping people in the pet industry understand the importance of certification. Dog*Biz offers a wide array of resources for pet care professionals, from website and logo design to various toolkits for just about every aspect of a pet care business including dog trainers, walkers, and sitters, as well as for boarding and daycare facilities. Recently, Dog*Biz launched Dog Walking Academy (DWA, a fantastic program (also approved for 24 PACCC CEUs) ) that can be taken either by attending a 3-day live session in the USA, Canada, New Zealand, and Australia OR online at your own pace with the opportunity to attend conference calls to have your individual questions answered.
Dog*Biz recently celebrated their 15th successful year in business and offers an excellent support network for their clients. They remain committed to community education and, since launching the first class of its kind in 2004, continue to set the bar for dog walking education..
Pro tip: You can subscribe to their "Monthly Minute" business tip for trainers and dog professional and/or "Two Feet Forward" business and walking tips for dog walkers. Check out their website at dogbizsuccess.com.
We Couldn't Do It Without You
PACCC is a non-profit on a safe pet mission and we couldn't do it without you. Whether you donate once or you become one of our monthly donors, thank you! We make every penny count for the pets.