Certified Professional Spotlight – Meet The Oromocto SPCA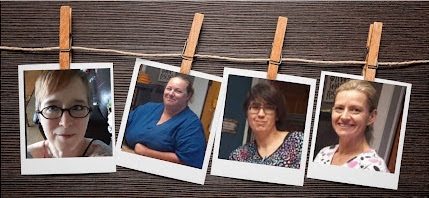 Introducing the world's first PACCC Certified Professionals working in an Animal Shelter!
Tracy Marcotullio, Lisa LeBlanc, Charlotte McInnis and Beth Anne White all received their CPACP Certification!!! Congratulations ladies!
The Oromocto and Area SPCA (Society for the Prevention of Cruelty to Animals) is a small animal shelter located in Oromocto, New Brunswick, Canada, that has become a safe haven for stray, seized and abandoned animals from this Canadian province. These CPACPs are also a resource for the community to access low cost/no cost spay and neuter services, a kibble food bank, clinics to help with vaccines and microchipping, low cost grooming, behavior consultations, assistance for seniors and low income families to access veterinary care, humane education in schools and so much more. They are always looking for ways to improve how they can help animals and the communities in their province.
How long have each of the 4 of you worked at the OSPCA?
We have a combined experience of almost 50 years in the animal welfare field. Tracy has been with the shelter for 24 years, Charlotte for 20 years, Lisa for 3 and a half years and Beth Anne for 2 years.
Why did the Team at the OSPCA choose to get PACCC certified?
We chose to all become PACCC certified because we believe in our abilities and our knowledge and we feel that it is important for the people in our community and our partners to know that our professionalism has been proven and acknowledged by a certification process that is intensive. We are proud to be the first animal shelter to have PACCC certified staff but we hope we are not the last.
Has certification had a positive impact on your Team or community in any way?
Our certification is brand new but we have had an outpouring of support from our community! We are so incredibly proud of ourselves and of each other. It pushes us to continue to strive to be better.
Would you recommend or encourage others (shelters or other pet care professionals) to take the exam and get certified? If so, why?
We would absolutely encourage others to become certified! There is no better way to show your community and clients that you are serious about your abilities and that you strive to be the best in your field. And what a great group of professionals to belong to! It's always refreshing to have other like minded people to learn and grow with.
Exam Update
Congratulations to Our Newly Certified Professionals!
The following are those who joined the PACCC in the March exam cycle:
Professional Animal Care Provider Exam
Erin Zitsch
Stephanie Millett
Tracy Marcotullio
Laura Boyd
Charlotte McInnis
Jessica Pianpiano
Lisa LeBlanc
Elizabeth White
Sandra MacLean
Jennifer Schreiner
Megan Willcock
Coleen Rausch
Destiny Monroe
Amelia Wilson
Rachel Laursen
Abigail Yeckley
Samantha Gefke
Professional Animal Care Manager Exam
Caitlin Kampschroer
Nick David
Recertification

If you are next in line to recertify, check out our new infographic on the 5 easy steps:
Exam Windows
The deadline to register for the next exam cycle (November 6th-20th) is October 13th. For information on registration, visit paccert.org/exam-info/. For exam prep, including information on accessing our study group and resources recommended by current certified professionals, visit paccert.org/paccc-prep/
2022 Exam Dates
We are excited to announce our 2022 Exam cycles! The following is when you can sit for an exam in 2022:
March 5-19 (February 9 registration deadline)
June 11-25 (May 11 registration deadline)
November 5-19 (October 12 registration deadline)
Practice Exams
If you are planning on testing this year, the practice exams are a fantastic way to prepare. Each exam gives you the opportunity to:
Review the type of content included on the actual exam
Learn more about question format, style, and level of difficulty
Assess any areas of weakness
For more information on practice exams visit paccert.org/practice-exams/.
Current Certified Professionals
If you are currently certified with PACCC, ensure you have joined our private Facebook group and that your information is up-to-date in our
Certified Directory
. To modify your personal information, 
click here
.
Pet Parents
Email Sign-up
Pet Parents can now sign-up for email communications relevant for them! Visit the Pet Parent page of the PACCC website to learn more.
Events
IBPSA
PACCC is excited to attend the 2021 FLOW Business Conference hosted by the International Boarding and Pet Services Association. This year's conference is from September 21st to 23rd in Orlando, FL. You can learn more about the event at petcareconference.com. Make sure to visit the PACCC booth and find information about our planned Meet and Greet. You can also hear more from IBPSA's Founder and CEO, Carmen Rustenbeck, from the recent recording of PACCC's Facebook Live.
During this year's conference, there are 39 PACCC CEU opportunities from attending the conference sessions. Additionally, many of the presenters are PACCC Certified, including this year's keynote speaker, Stephanie Shipley. We can't wait to see you there!
Pet Boarding and Daycare Expo

PACCC plans to attend the 2021 Pet Boarding and Daycare Expo in Hershey, Pennsylvania. This year's event is from November 8th to 11th, with the trade show being open from the 9th to 11th. Learn more on the 
expo's website
. We hope to see you there!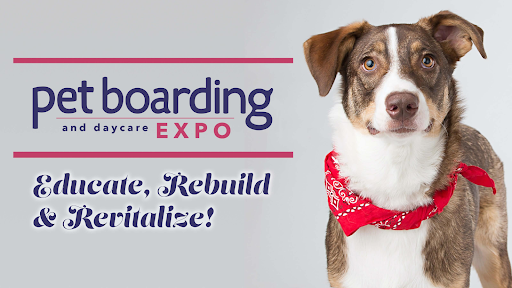 Webinars now on YouTube
We are excited to announce that all past PACCC Webinars can be found on our YouTube channel. Subscribe to ensure you are in the loop as new videos are added.
Best Practices Session
Thank you to those PACCC Certified Professionals who attended our latest Best Practices session on Continuing Education. These sessions are a wonderful opportunity for PACCC Certified Professionals to converse and share ideas with their peers. We look forward to seeing you at the next one!
Nominating Committee
Update
Thank you to everyone who submitted an application to join the PACCC Board of Directors! It was incredible to see the dedication of so many pet care professionals to the safety and wellness of pets. We have selected our new members and will release them soon. Stay tuned for the exciting announcement!
PACCC Supporter Profile
A Closer Bond Dog Center
A Closer Bond Dog Center offers northwest suburban Chicago two premiere facilities that combined, provide their clients with an exclusive canine experience. They provide individualized training experiences and engaging pet care programs that ensure dogs stay happy, healthy and safe while in our care. Their mission is to establish peace of mind as pet care experts and they do this by being committed to ongoing industry education that allows them to develop exceptional training programs for staff who can then deliver unique experiences for their clients.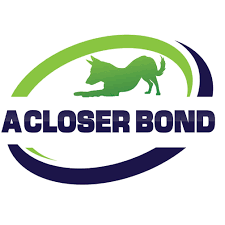 Owner, Katy Cushing, realized her true passion centered on dogs early in her life. After graduating from a school for dog trainers In 1988, her goal was to develop more rewarding relationships between pets and their parents. After spending time working in Chicago and Atlanta, she took her natural ability and training background and opened A Closer Bond in Palatine, Illinois, in 1994.
Over the years, thousands of families have realized their dreams of a better relationship with their dog and benefited from the attention, education, and experience provided by Katy and her team. The bonds created between people and their dogs really do last a lifetime.
As the pet care industry grew, Katy's desire to continue being a leader in the industry brought her to PACCC. Knowing that there is more to caring for dogs, Katy made it a requirement for team members to become PACCC certified by the end of their first year. PACCC's certification demonstrates the knowledge and commitment of providing the best care for their clients, gives them the ability to train new staff in best practices and proper pet care, and provides the peace of mind their clients want and deserve. Katy says, "We proudly sponsor PACCC and highly recommend all pet care providers be certified!"