PACCC CERTIFIED DIRECTORY
There are three levels of PACCC certification: Certified Professional Animal Care Provider (CPACP), Manager (CPACM), and Operator (CPACO). The exams are appropriate for the position level one holds in the industry. To initially qualify for the exams, the following individuals had to meet significant minimum education and work experience requirements, as well as provide letters of reference from veterinarians and other pet care industry professionals. They then had to successfully pass an in-depth exam, conducted in-person at an approved PACCC testing location.  The first level of certification is CPACP, followed by CPACM which requires an increased level of education and experience, and then CPACO which requires even more. An advanced certification level does not require initial certification at another level. For example, becoming a CPACM does not require initial certification as a CPACP. The exams are appropriate for the position level the professional holds in the industry.
By becoming independently certified, these professionals are pet care pioneers and leaders in pet safety. To remain certified, a minimum amount of continuing education credits must be met.
If you are a Certified Professional but your contact information in our directory is incorrect, please let us know by clicking the button below.
Congratulations to these pet care professionals who have achieved PACCC certified status.
Looking for a PACCC certified pet care professional? You've come to the right place! Use the "Search" function if you know exactly who you're looking for or the "Select Category" dropdown function to find a credentialed pro in your area.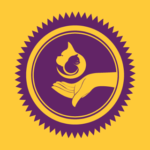 Resilience is Not a Word
Biography
The pet services industry has changed exponentially over the past 25 years as have the views of pet parents in our respective communities and both will continue to change for the next 25+ years. The Keynote Session will focus on some of what the pet care industry has endured over the past decade, acknowledge all that we have accomplished to become the respected resource for pet parents when they needed us the most, and take a quick peek into what's to come. Resilience is a significant component of every single thing that we do in our businesses each day yet we often fail to recognize and celebrate our ability to overcome obstacles before the next one lands directly in our path. It's time to change that!